Northwest control-line model airplane fliers are invited to submit photos and information about their favorite planes, for posting on this Flying Lines page.
---
Andrew Liberatiscioli's Mustang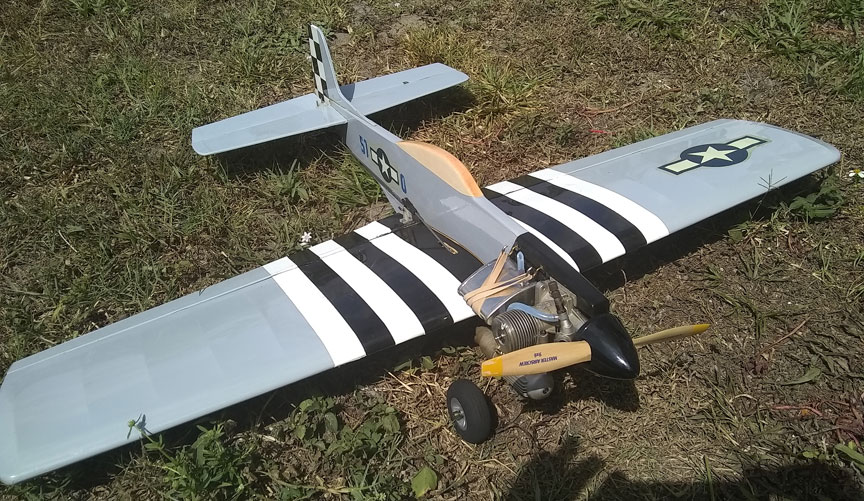 Flying Lines reader Andrew Liberatiscioli of Port Charlotte, Fla., has recently been restoring old control-line airplanes recieved from the estate of a control-line modeler who has died. This Mustang, powered by a Thunder Tiger GP .28, was in rough shape when Andrew acquired it. Andrew Liberatiscioli photo.
Ken Burdick's Wow!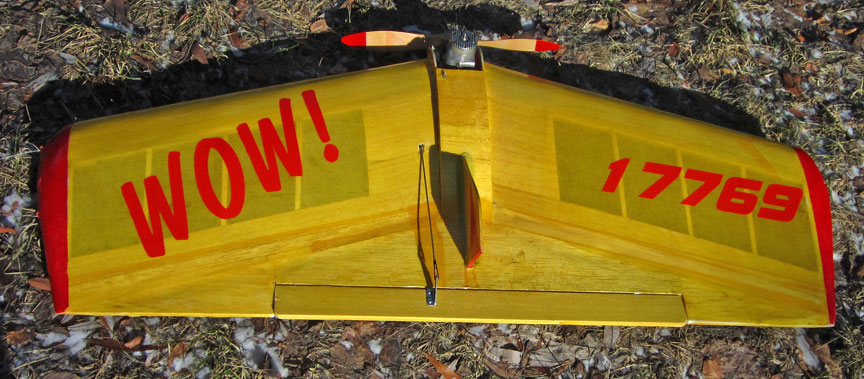 Two additions to the Northwest's growing stable of vintage Combat planes are these two builds of the Wow! design from the late 1950s. The top one is by Ken Burdick of Kamloops, B.C., powered by a Fox .29 from approximately 1960. Ken Burdick photo.
Gene Pape's Wow!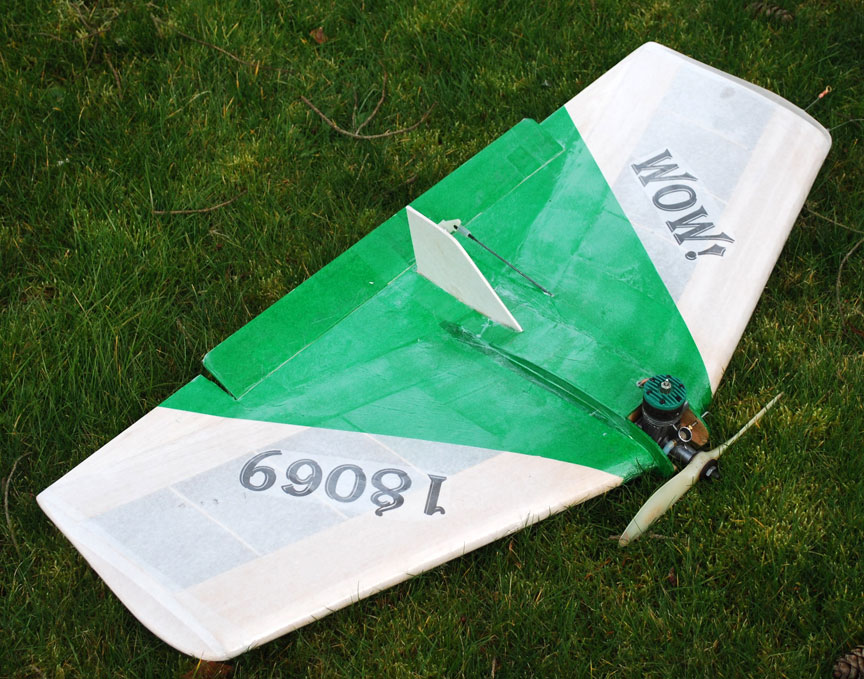 This Wow! was built by Gene Pape of Eugene, Ore., and powered by a K&B Greenhead .29S. Gene Pape photo.
Paul Walker's Impact XLv3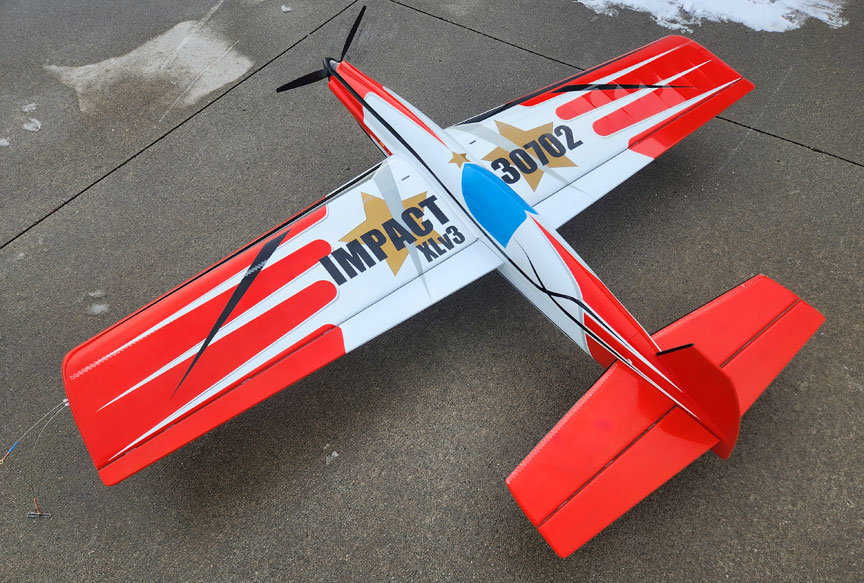 This is the 2023 version of the Impact by Paul Walker of Deer Park, Wash, destined for the Precision Aerobatics contests in the upcoming season. The plane has a wing area of 710 square inches and weighs 63 oz. Finish is Randolph dope. Power is a BadAss 3531-70 electric motor with 6S 2800 Li-ion battery. Paul Walker photo.
Fred Cesquim's Holeshot Master
Regular Flying Lines contributor Frederico Cesquim of São Paulo, Brazil, built this original-design Stunt plane based on Bob Hun't profile Hole Shot. Fred calls it the Holeshot Master. Fred tells the story:
"At the end of 2017 I envisioned a challenge to make modelers interested in building and flying again and the goal was to build and fly one chosen plane within a period of time. Since Bob Hunt is a GREAT person and modeller, we decided to pay homage to him as a mean to say thanks for all of his contributions to this hobby. His design Holeshot is very popular here, so this was the plane to be built by contestants. The rules are loose, so anyone could choose the engine, size, and even change the plane a bit but retaining the Holeshot overall look. When word reached Bob, he was happy with the event and kindly offered a personal prize to the winner. Unfortunately, I had to bail out due to work when my plane was nearly on the painting stages. I decided to make it full body. I-beam wing was chosen because I had never built one, and it looks good. Other mods are a bit fatter airfoil, rounded wingtips, flaps added and about 10% area increase on wings and tail. Engine is OS Max 35 FP. Finish is clear red Monokote, silkspan fuselage and lacquer paint on fuse and over the Monokote as well. Ink lines and two-part clear coat wrapped up the project. Noteworthy is that I asked Bob to send me his Autograph so I could paint it on the wing. After four years I finally finished the model in late 2021! The plane came out incredibly light (1040 grams) and flew superbly! I was so impressed with the nice flight that decided to kit in the near future. Let's see what 2023 brings! I already have two models going!" Fred Cesquim photos.