Northwest control-line model airplane fliers are invited to submit photos and information about their favorite planes, for posting on this Flying Lines page.
---
Don Curry's Super Ringmaster-inspired plane
Don Curry brought this brand-new plane inspired by the Super Ringmaster to Oregon Flying Fun No. 1 in Portland, Ore., on Jan. 1, 2018. Don didn't have plans, so he built the plane entirely from photos. It is powered by an O.S. .26 four-cycle engine. Bill Lee photo.
Burt Brokaw's P-51C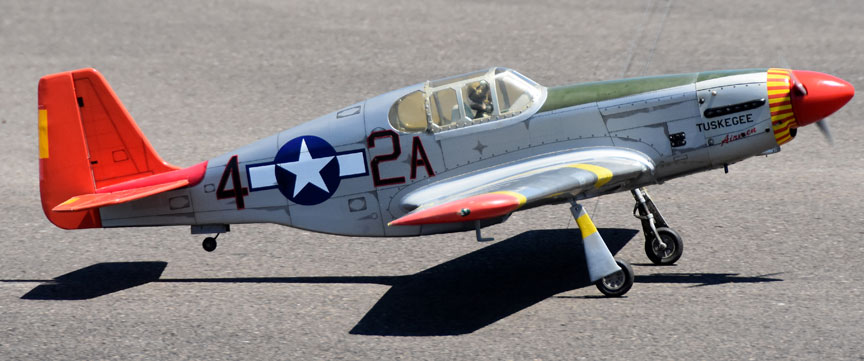 Burt Brokaw's P-51C taxis on its way to first place in Fun Scale at the 2017 Northwest Control-Line Regionals in Roseburg, Ore. Flying Lines photo.