Northwest control-line model airplane fliers are invited to submit photos and information about their favorite planes, for posting on this Flying Lines page.
---
Mike Denlis' AMF Trainer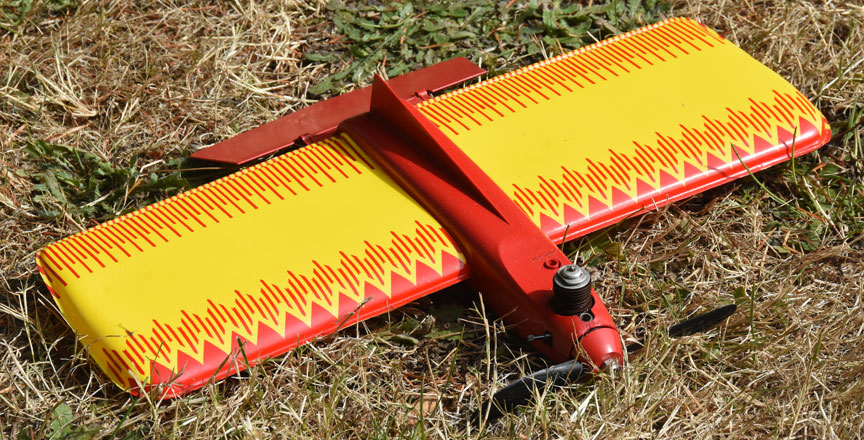 Mike Denlis of Springfield, Ore., president of the Eugene Prop Spinners control-line club, enjoys collecting (and flying!) vintage ready-to-fly control-line model airplanes. This one is an AMF Stunt Trainer, powered by a Wen Mac .04, manufactured in the early 1960. It is seen at the 2019 Zoot Ranch Fun Fly.
Mike Hazel's Coon Dog
A vintage control-line airplane called the Coon Dog (see the pilot) glides in for a landing at the Can Do Ranch, home field of the Eugene Prop Spinners. The Coon Dog is one of two built by Dave Shrum of Roseburg, Ore., now owned and flown by Mike Hazel of Mehama, Ore. It is powered by a vintage K&B Stallion .35. Flying Lines photo.