The Northwest's Favorite Planes
Northwest control-line model airplane fliers are invited to submit photos and information about their favorite planes, for posting on this Flying Lines page.
---
January-March 2018 Favorite Planes Gallery
---
Alan Resinger's Rare Bear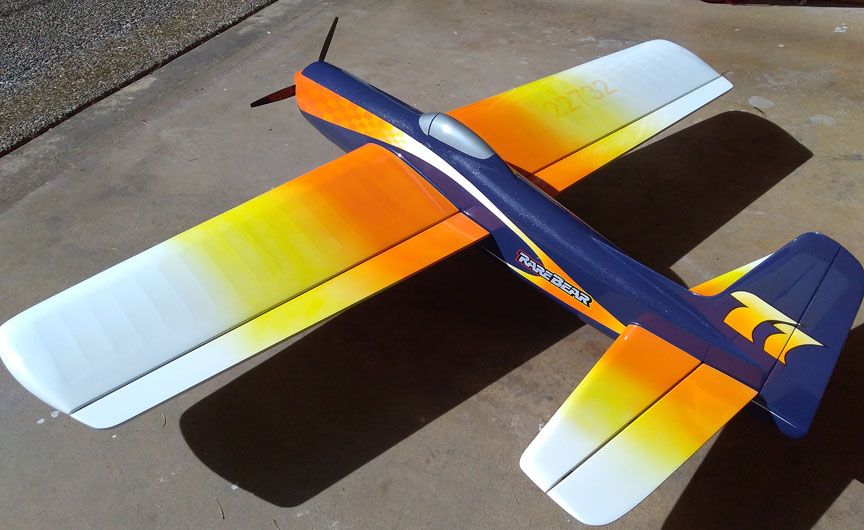 Alan Resinger of Delta, B.C., produced another beautiful plane for Precision Aerobatics in 2018, following the recent trend of the semi-scale warbird style. The Rare Bear is powered by an AXI electric motor, Jeti Spin 66 ESC, Igor timer and 12x5.5 prop with an Ark spinner and a Thunder Power 6s 2800 battery. Alan Resinger photo.
Randy Powell's Mirage III
Randy Powell's Classic Stunt plane for 2018 is a Mirage III, designed by Jerry Worth and published in the February 1969 Model Airplane News. Also see NW CL workshops for another view of Randy's shop. Randy Powell photo.
Paul Walker's 2018 P-47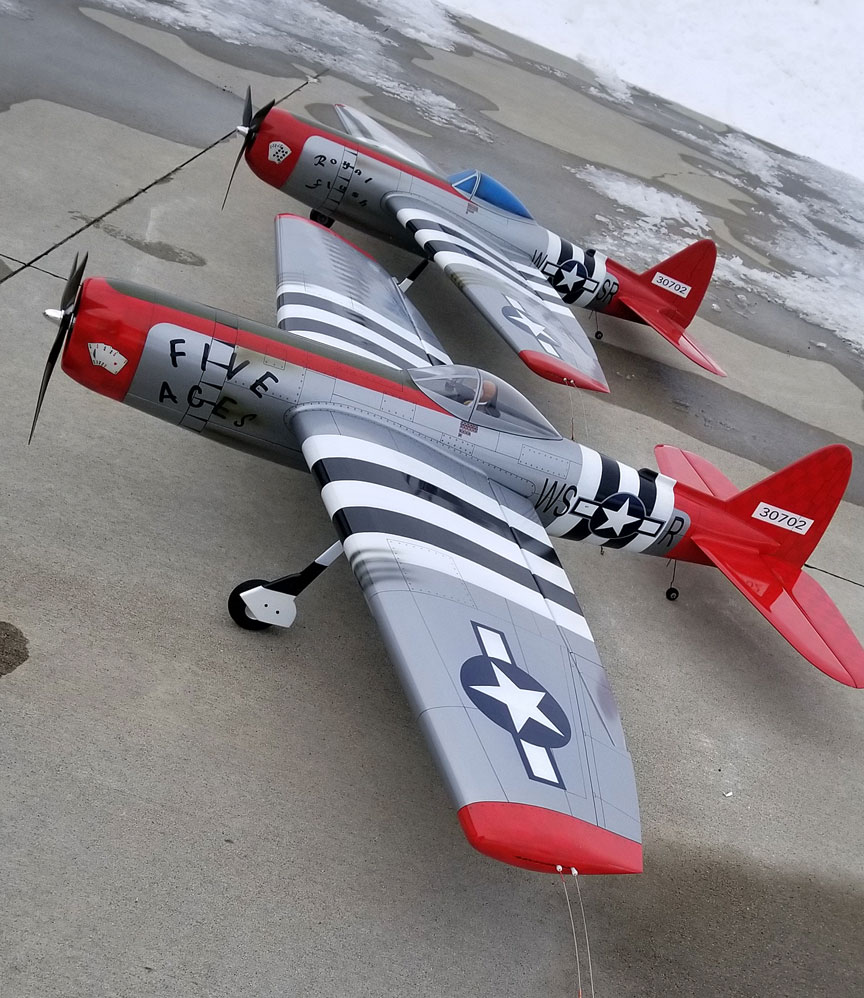 Paul Walker of Deer Park, Wash., has returned to the P-47 for his 2018 Precision Aerobatics airplane. The new plane is in the foreground, with the 2017 version in the background. Both are electric powered. Paul Walker photo.
Steve Lindstedt's Smokin' Jolene
Northwest B Proto Speed is a popular Northwest competition event. Steve Lindstedt of Silverton, Ore., built this version of the Smokin' Joe, a Northwest B Proto airplane design, which is available in kit form from Chris "Partner" Sackett. Steve Lindstedt photo.
Steve Holt's Bearcat
A new entry in Northwest Sport 40 Carrier in 2018 is this new Bearcat built by Steve Holt of the Northwest Skyraiders. Steve, a relative newcomer to the Northwest CL community, tells the story of the plane: "I worked on this plane throughout 2017 finishing it up this month with some assistance from Mike Potter. If not for him taking time to train me how to solder and providing help cutting and terminating control lines, I would still be slowly working to finish this airplane. ... This is a Brodak Kit JR-2 F8F-2 Bearcat airplane. I installed an OS FP. 40 engine to qualify it in the Northwest Sport 40 Class for carrier competition. I covered it with polyspan and brushed-on Brodak Dope. I plan on setting up to start spraying on dope in the near future, so the finish is not very professional. This is my first time to cover a plane with a cloth and dope material since 1972. Yup, it's been a while." Steve Holt photo.
Don Curry's Super Ringmaster-inspired plane
Don Curry brought this brand-new plane inspired by the Super Ringmaster to Oregon Flying Fun No. 1 in Portland, Ore., on Jan. 1, 2018. Don didn't have plans, so he built the plane entirely from photos. It is powered by an O.S. .26 four-cycle engine. Bill Lee photo.
Burt Brokaw's P-51C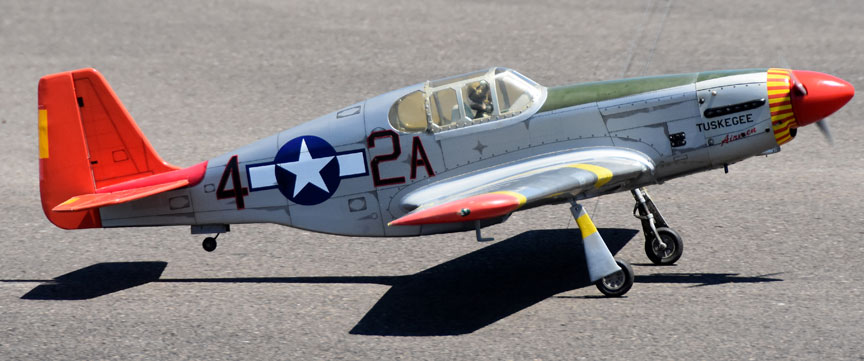 Burt Brokaw's P-51C taxis on its way to first place in Fun Scale at the 2017 Northwest Control-Line Regionals in Roseburg, Ore. Flying Lines photo.
---