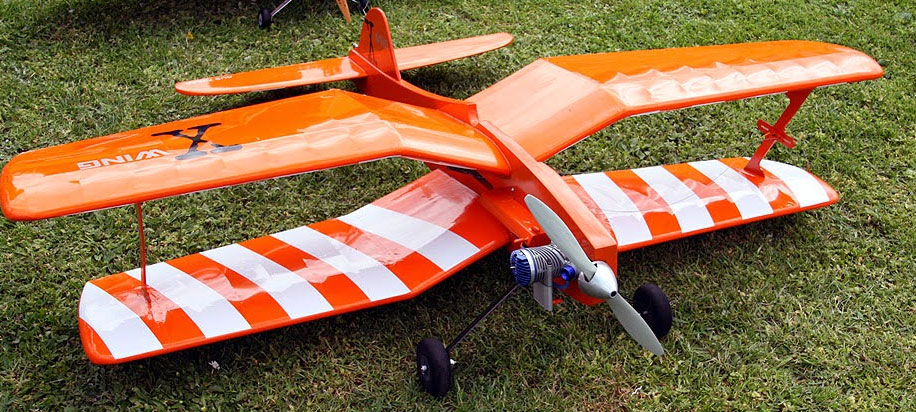 Steve Vallve of Eltham, Australia, wanted something different to fly in one of the annual Ringmaster fly-a-thons, so he built this Ringmaster X-wing, designed by Pat King. It was powered by an Evolution .60. A crash ended the plane's relatively short lifespan, but Steve reports that "There was no doubt that it had a prescence on the field." Steve Vallve photo.
Paul Walker's P-47
This is Paul Walker's Precision Aerobatics plane for 2017, styled after the P-47 warbird. It weighs 60 oz. at takeoff with a 6S2700 battery, Igor Burger motor management system and 12x5 Igor underchambered three- blade prop. Power is a Plettenberg 15-22 electric motor. Paul Walker photo.
Chris Cox's 2017 Defiant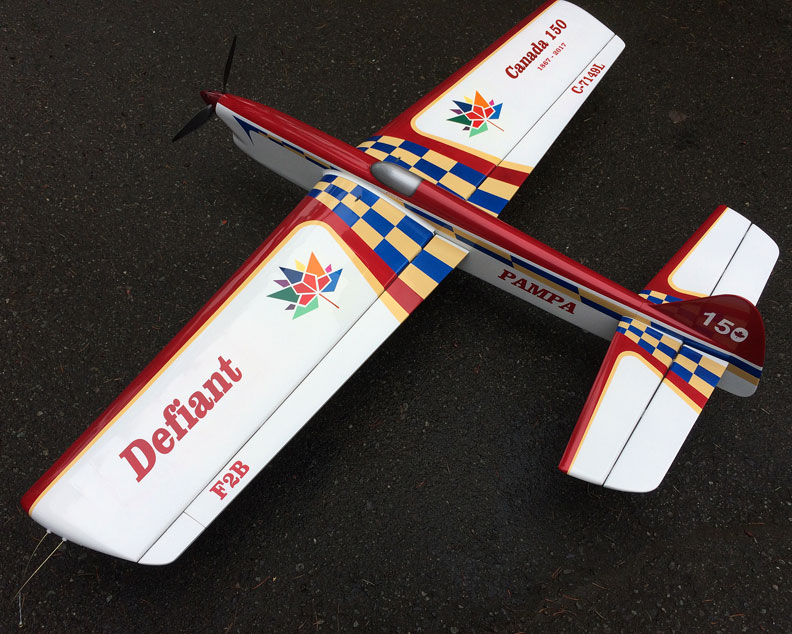 This is the 2017 version of the Defiant, built by Chris Cox of Delta, B.C. The Defiant, is based on Paul Walker's Predator design. Power is electric. Chris Cox photo.
Gordon Van Tighem's Mustang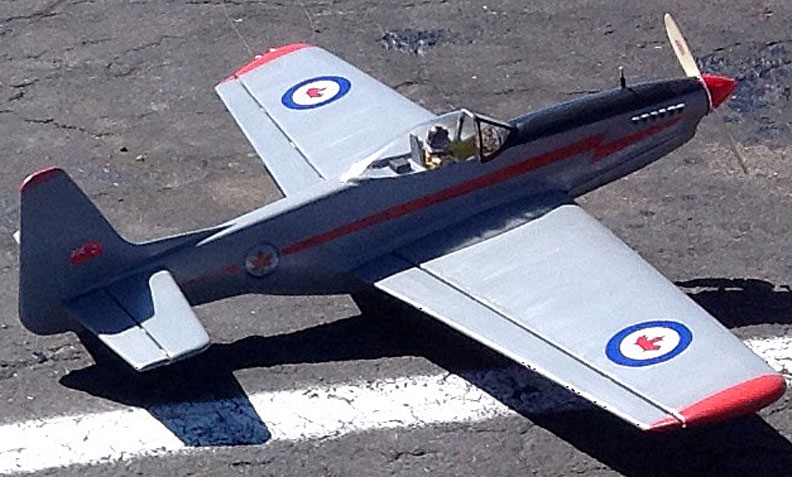 Gordon Van Tighem of Yellowknife, Northwest Territories, flew all the way to the 2017 Vintage Stunt Championships in Tucson, Ariz., to enter this take-apart Veco Mustang, powered by an Enya .25, in Old-Time Stunt. Gordon Van Tighem photo.
Douglas Marra's Spitfire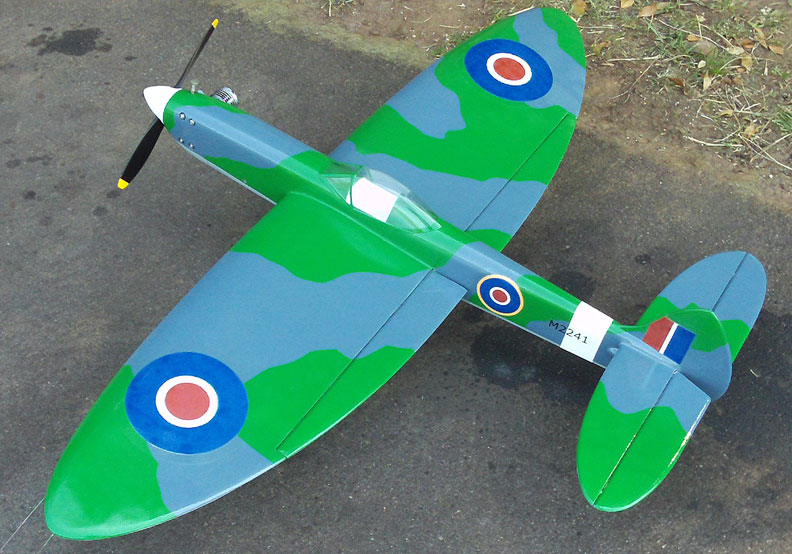 Regular Flying Lines reader Douglas Marra of Brazil sent in this photo of his stunter based on the Spitfire Mk XVI. The plane is powered by a Fox .35. Douglas Marra photo.