Control-line competition categories: Updated! Aerobatics | Updated! Combat | Updated! Navy Carrier | Updated! Racing | Updated! Scale | Updated! Speed
---
Next Northwest control-line event: Stunt-a-Thon
See Where the Action Is for details on all upcoming Northwest control-line model aviation events
---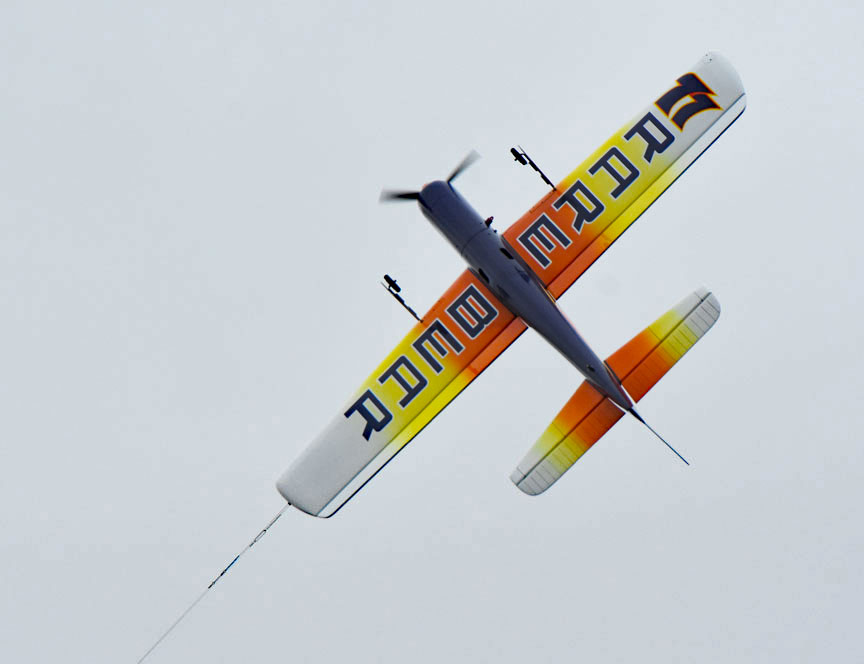 Alan Resinger's Rare Bear flies in Expert Precision Aerobatics at the 2019 Stunt-a-Thon in Auburn, Wash. The 2023 Stunt-a-Thon is scheduled for this coming weekend, June 10-11. See Where the Action Is Is for contest details. Flying Lines photo.
Put your airplane photo here! Submit a photo of your latest plane our your favorite plane to Flying Lines!
To see photos of great Northwest control-line model airplanes, see the Favorite Planes section.
---
Northwest control-line news headlines
Navy Carrier report added! The 50th
Northwest Control-Line Regionals
See full report and photos >>
Updated! Check out CL product suppliers page with many new listings
New! 2023 Jim Walker Memorial Spring Tune-Up report See article >>
<< Combat legend Norm McFadden dies See obituary
Dennis Nunes' Vintage Stunt Championships adventure See article in Aerobatics section
Finding unobtainium Speed parts See article in Speed section
Flying, food and prizes at Oregon Flying Fun No. 2 See article
The Sport Goodyear challenge See article in Racing section
Creating a flying field: The Rogue Eagles CL circle story See article >>
<< Longtime Eugene Prop Spinner Tom Kopriva dies See obituary
Oregon opens 2023 season with Oregon Flying Fun No. 1 in Portland See article

Howard Rush wins Competitor of the Year title See article
---
---
Get published!
If you have an idea for an article, submit the text and photos to the FL editor now. For details on how to submit articles to FL, see the You Can Help page and the Guidelines for Submission of Articles page. Flying Lines is always interested in receiving comments, suggestions and contributions of materials for this website. Please Send the editor an e-mail with your comments and contributions.
---
Get the latest news: A browser tip
Flying Lines is updated almost daily. That means that there is something new almost every time you look at this website. In order to make sure you see the newest items, try this tip: After you open up a FL page, hit your browser's refresh button. This will make sure you're seeing the latest version of the page, not one stored in your computer's cache.
---
Navigation Tip: Click on the Flying Lines logo of any page to return to the FL home page
---
---
Flying Lines -- Daily News of Northwest Control-Line model aviation
Editor: John Thompson | Associate Editor: Mike Hazel
This page was upated June 6, 2023
---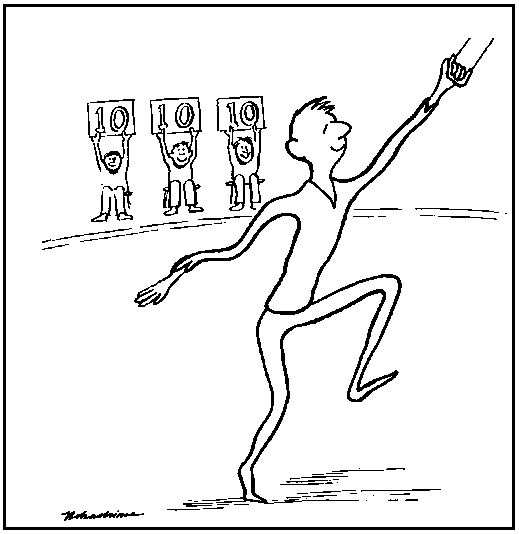 This cartoon is part of the Tom Wilk collection, which is available on CD. See Flying Flea Market for details.