---
Next Northwest control-line event: Oregon Flying Fun No. 1
See Where the Action Is for details on all upcoming Northwest control-line model aviation events
---
Mike Hazel of Mehama, Ore., recently completed this Oriental, a Classic Stunt model, powered by a Brodak .40. It has not yet been flown; awaiting some clear coat over the dope finish. Flying Lines photo.
Put your airplane photo here! Submit a photo of your latest plane our your favorite plane to Flying Lines! To see photos of great Northwest control-line model airplanes, see the Favorite Planes section.
---
Northwest control-line news headlines

Updated! In Memoriam: Those we lost in 2021 See article
New! Portland's A Day at the Races 2021 action at Delta Park See article in Racing section
New! Ken's new Newton D Speed plane See article in Speed section
Northwest pilots make hundreds of flights in 2021 Ringmaster fly-a-thon See article
<< Expanded 2021 Fall Follies keeps Salem circles busy for three days See article
Speed fliers hold informal Salem session See article in Speed section
<< The 2021 Northwest Regionals was canceled but the spirit lives on in the second 'Phantom Regionals' shirt See Flying Flea Market to order yours today!
2021 Northwest Regionals CANCELED due to firefighting efforts based at Roseburg Airport See article
<< Maywald and Monoboom win Bladder Grabber 42 See article in Combat section
<< The T-Square challenge! See article in Combat section
2021 Stunt-a-Thon brings back competition to the Northwest See article in Aerobatics section >>
2021 Lucky Hand Fun Fly report and photos See article
Change in Vintage Diesel Combat engine rule approved for 2021 See article in NW Rules section
A plane for the International Team Race postal contest See article in Racing section
<< Breaking pylons and influencing people See article in Speed section
WOLF Spring Fling Fun Fly draws record crowd to Salem See article in NW Club News >>
NW CL flier, designer Bill Darkow dies See obituary >>
Carl Berryman obituary See article in Combat section >>
Interested in resurrecting Vintage Diesel Combat? See discussion thread in NW CL Forum
A fixture for aligning a jet engine See article in Speed section
<< Northwest racer Tom Knoppi dies See obituary
<< Kenny and the Jets: 2020 winter projects See article in Speed section
Interested in making your own model airplane fuel? Read Paul Gibeault's Fuel Guide article
<< Dennis Nunes' design and construction of the electric Circulas See article in Aerobatics section
---
---
Get published!
If you have an idea for an article, submit the text and photos to the FL editor now. For details on how to submit articles to FL, see the You Can Help page and the Guidelines for Submission of Articles page. Flying Lines is always interested in receiving comments, suggestions and contributions of materials for this website. Please Send the editor an e-mail with your comments and contributions.
---
Get the latest news: A browser tip
Flying Lines is updated almost daily. That means that there is something new almost every time you look at this website. In order to make sure you see the newest items, try this tip: After you open up a FL page, hit your browser's refresh button. This will make sure you're seeing the latest version of the page, not one stored in your computer's cache.
---
Navigation Tip: Click on the Flying Lines logo of any page to return to the FL home page
---
---
Flying Lines -- Daily News of Northwest Control-Line model aviation
Editor: John Thompson | Associate Editor: Mike Hazel
This page was upated Dec. 1, 2021
---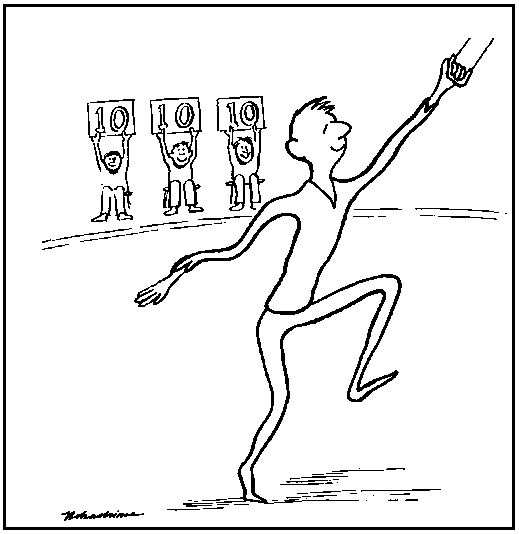 This cartoon is from Tom Wilk collection. A CD of many control-line-related modeling cartoons is available on CD from Tom Wilk. See Flying Flea Market for details.