747 now rests on McMinnville flying field
Remember the fabulous two-circle "boutique" CL flying field at McMinnville, right next to the Evergreen Aviation Museum?
Well, the photo above shows what's on the former asphalt circle right now, sent by Jerry Eichten of The Evergreen Aero Modelers, the RC/CL club that flies at McMinnville.
It's part of the resort/water park project the museum complex is adding.
There have been discussions of replacing the CL circles on another part of the museum property, nearer the aerospace museum building. Ground has not been broken on that project yeet.
For more information on the McMinnville site, see the original article on the loss of the site, from 2009.
Below is another photo, showing the former grass circle area in the foreground, as workers prepare to lift the 747 onto the building.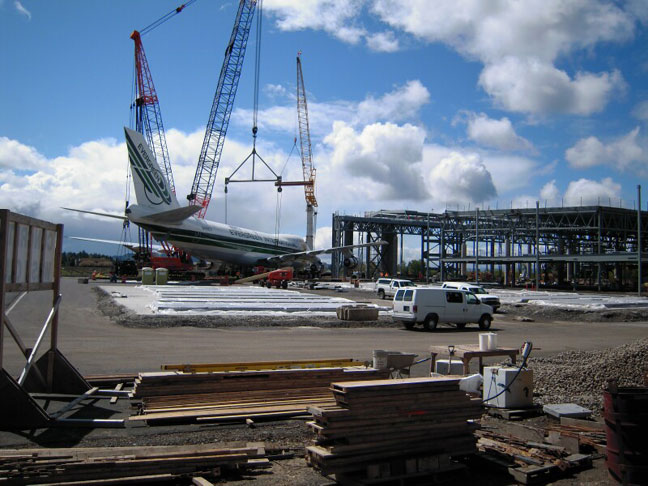 This page was upated May 11, 2010