Dave Shrum with his Tethered Trainer. Bob Lewis photo.
Dave Shrum of Roseburg, Ore., recently finished this spark-ignition-powered Tethered Trainer, which was built from 1944 Air Trials plans of the design by Earl Clayton. It's one of two TT's known to be flying in the Northwest. Floyd Carter of Eugene, Ore., built one some years ago that was featured on a Northwest Regionals T-shirt.
Below are some additional pictures of Dave Shrum's TT project. All photos by Dave Shrum except where noted.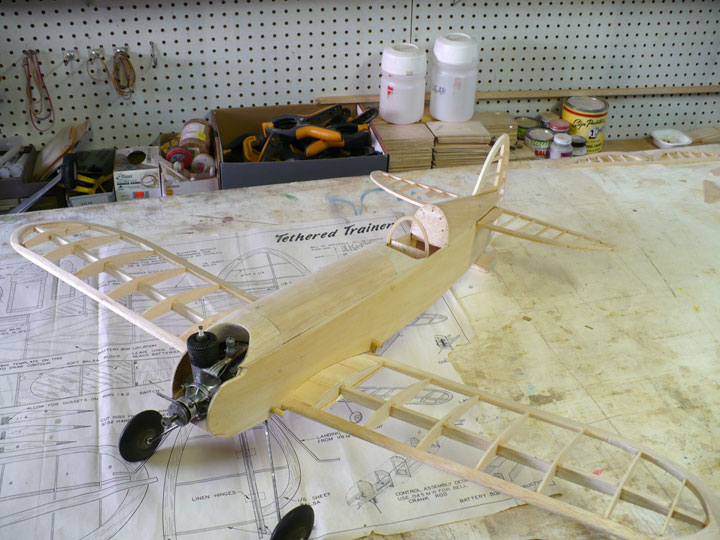 On the bench, nearly finished.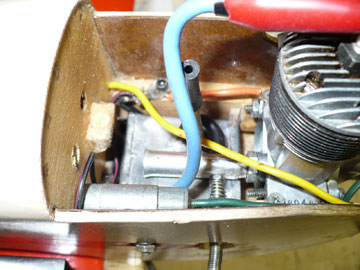 The tank installation (left) and the battery box.
Pilot carved out of balsa.
Pilot ready to take 'er up for a flight.
Bellcrank detail.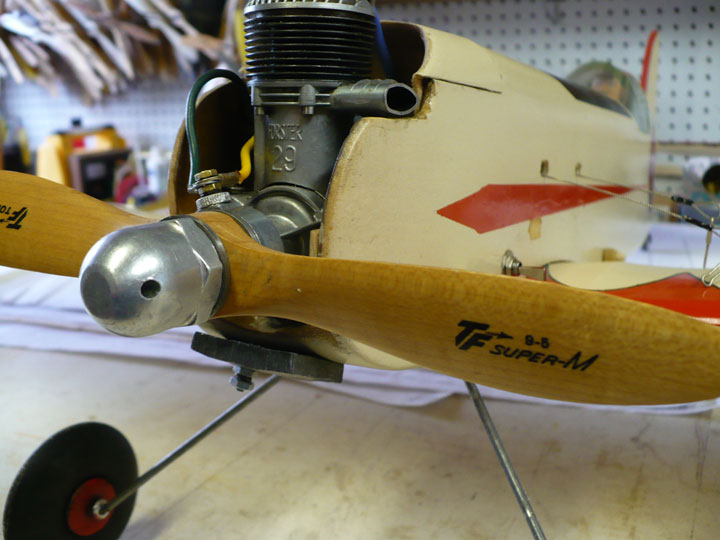 The Forster .29 engine.
Drawing explains mysteries of ignition system.
Max Bowman, 78, of Roseburg with a photo of the Tethered Trainer he built at the age of 12.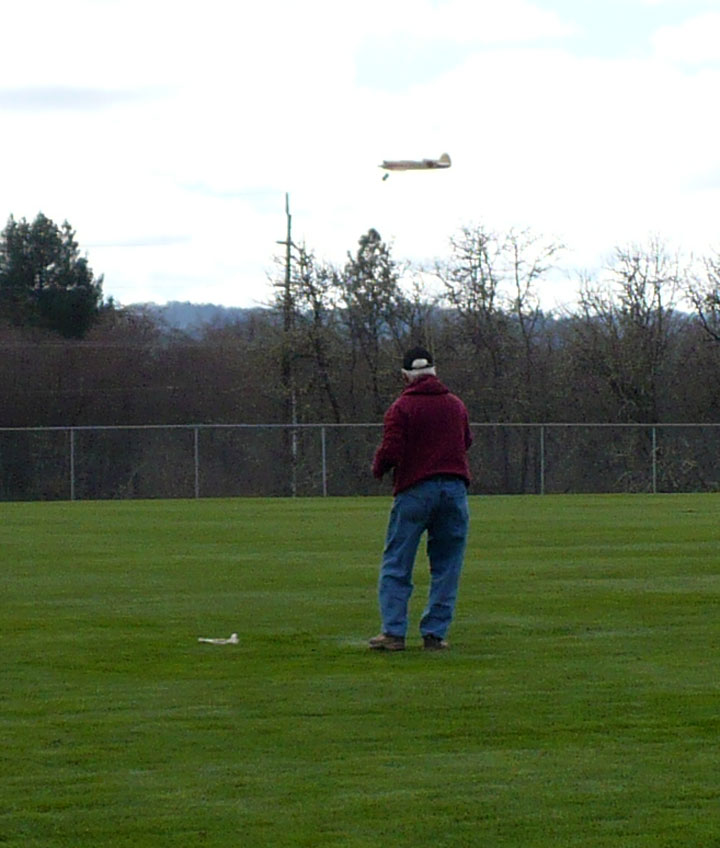 It flies at Sunshine Park in Roseburg. Bob Lewis photo.