Some of the planes protected from the cold ground. Barrie Hobkirk photo.
B.C. Polar Bear Fun Fly chills out!
Rice Mill Road Park, Richmond, B.C., Jan. 1, 2013
By Bruce Duncan
Well Jan. 1, 2013, arrived with fog and a 32 F temperature and the first flight of the year went to Dave McCheyne. Dave's flight went up at about 9:30 a.m. and the rest waited about a half-hour before they tried. This was one of, if not the biggest, turnouts we've seen in years with about 15 in attendance. There was a mixture of Vancouver Gas Model Club, Pacific Aeomodellers Club and a couple of independent modellers there as well.
The flying started out a bit slow as the first flight iced up both the model and lines. I believe this caused some of the others to wait until it warmed up a degree or two. We also had all three circles in use so everyone had opportunities to fly if they wished to.
A young lady, Shona Hirota, did her first-ever control line flights, flying the club's trainers, and successfully completed four or five flights. I guess it did help a bit that she's a fixed-wing and helicopter pilot in real life.
In the pictures taken by Joe Yau you will see Dave McChenye's iced-up model and lines after a short flight. In the second group taken by Barrie Hobkirk, the first picture is a tethered r/c controlled D-Bat and the second picture is of a bunch of old time combat models also there for the day flying.
See Where the Action Is for upcoming Northwest control-line model flying events..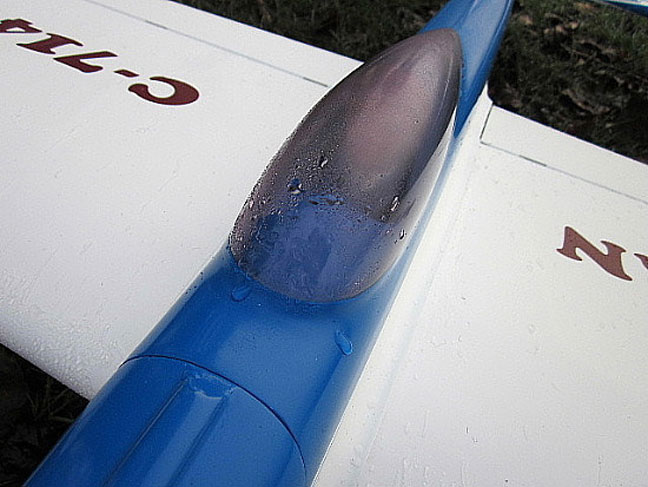 Ice on the canopy! Joe Yau photo.
Iced wing! Joe Yau photo.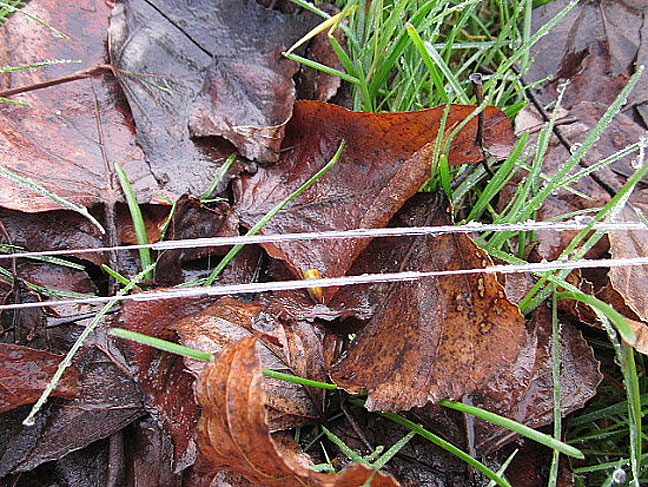 Iced lines!. Joe Yau photo.
A radio-controlled Vintage Diesel Combat plane garnered some interest. Barrie Hobkirk photo.
---
This page was upated Jan. 6, 2013