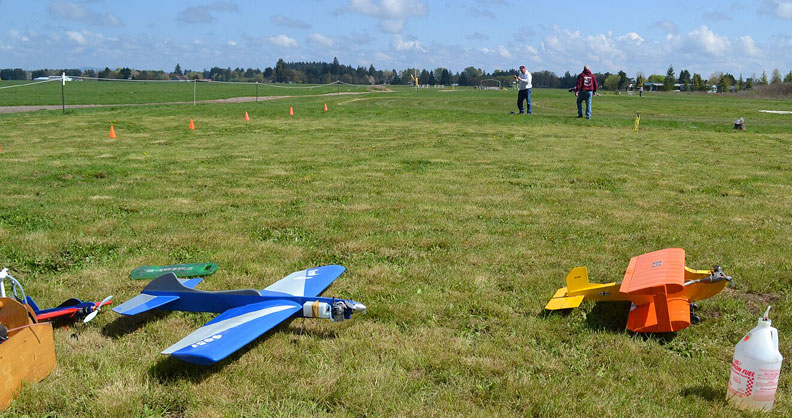 The flight line with Doug Powers and Bill Lee in the background setting up for a flight on the near circle. All photos by Jerry Eichten.
Oregon Flying Fun 4
Perfect flying weather and great aviation setting for fun fly finale
April 4, 2015, McMinnville, Ore.
The last stop on the Oregon Flying Fun series for 2015 was a busy day of control-line flying in the inspring aviation setting of the Evergreen Aviation and Space Museum complex. With space ships, jet fighters and the Spruce Goose nearby, the CL enthusiasts enjoyed a day of cool but windless flying on three nicely groomed grass circles (two full-size circles and a smaller area carved out for the smaller planes).
The event was hosted by Jerry Eichten and other TEAM members, and the club provided a very nice array of door prizes for all the participants.
Signing up to fly were: Gavin Baker, Tom Brightbill, Mike Denlis, Richard Entwhistle, Jim Harper, Bill Lee, Doug Powers, Dave Royer and John Thompson, and others stopping by from The Evergreen Aero Modelers to visit were Dave Bibbee, Jeff Johnson, Cecil Mead and Bruce Tunberg.
The flying included many sport and stunt planes and several tiny planes and trainers.
Earlier stops in the Oregon Flying Fun series were in Portland, Salem and Roseburg. See the Flying Lines home page for links to articles on those events.
Oregon Flying Fun 4 photos
Jim Harper flies with one of the museum's airplanes in the background.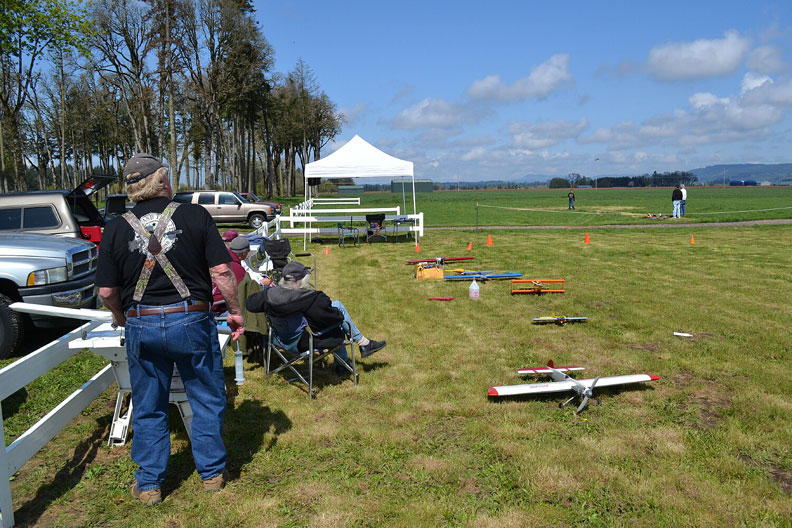 Another look down the flight line shows the blue sky and a row of casual participants watching a training flight under way on the small circle.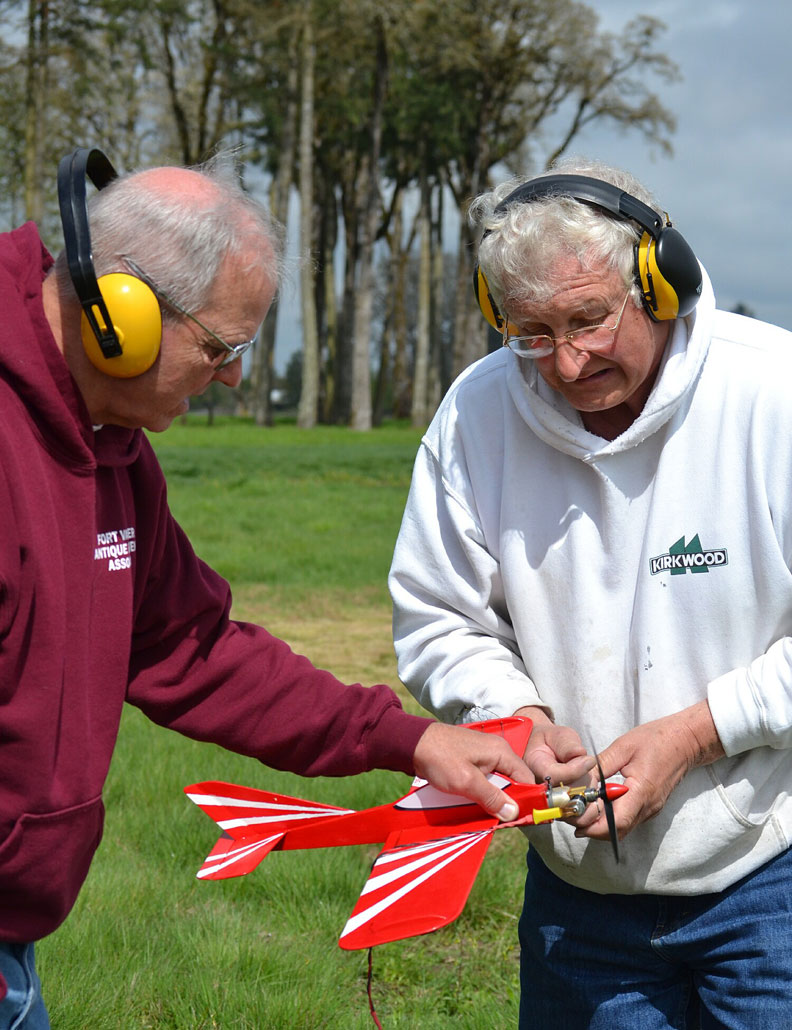 Bill Lee prepares to start the engine on his Skyray while Bill Lee holds.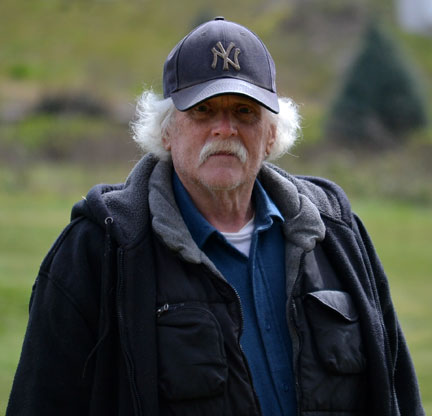 At left, Richard Entwhistle. At right, Bruce Tunberg with his electric Wido Satan.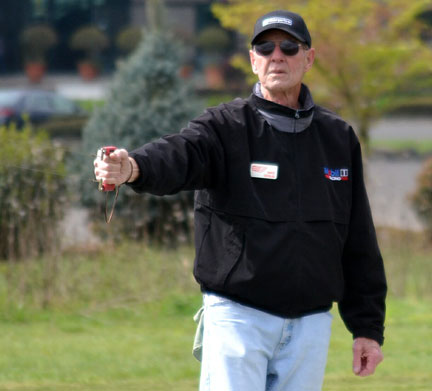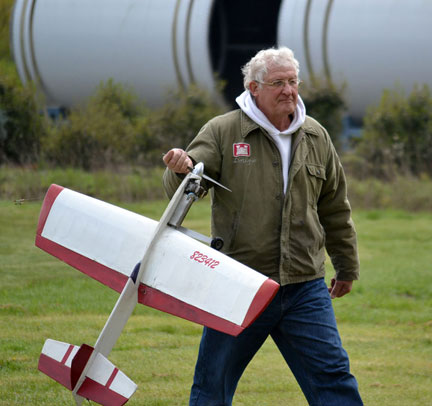 At left, Mike Denlis flies. At right, Doug Powers carries Richard Entwhistle's profile.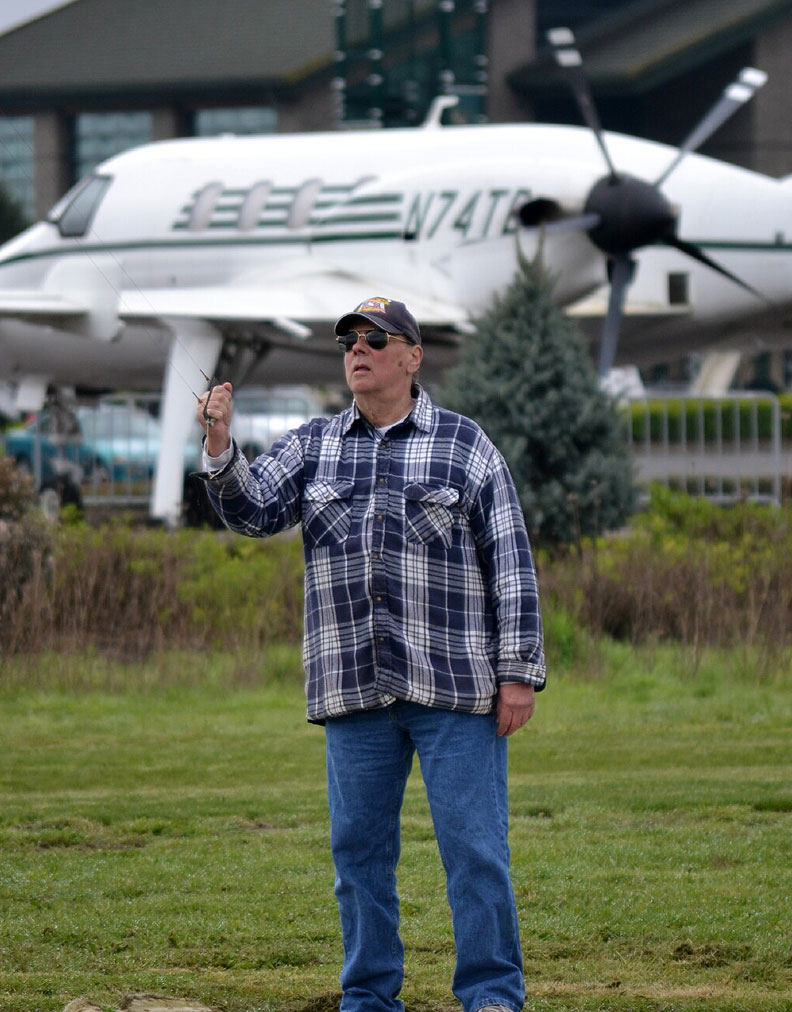 Dave Royer flies his Magnum.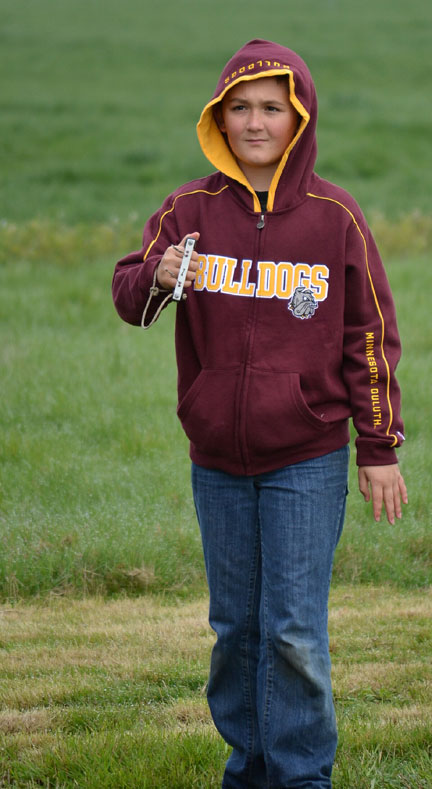 New flier Gavin Baker got lots of flights in and did his first loops, using a sturdy trainer built by Jim Corbett and launched by Grampa John Thompson.
---
This page was upated April 3, 2017