Don Curry makes one of the first flights of Oregon Flying Fun No. 2 at Sunshine Park in Roseburg, Ore. Flying Lines photo.
Thirteen control-line fliers braved the dismal weather forecast to show up for Oregon Flying Fun No. 2, the second in the traditional series of four Oregon fun flies. The skies over Sunshine Park cleared up and turned blue a few times during the day to show how the park got its name, but more of the day was spent dodging light rain, and there were even a few brief downpours.
Fliers came from the Roseburg area, the Eugene area and Portland. Among those attending were Jim Cameron, Jim Corbett, Don Curry, Darrel Hahn, Bob Lewis, Bill Mix, Chris Nichols, Gene Pape, Dave Royer, Mark Schluter, Dave Shrum, John Thompson and Gary Weems.
There were lots of airplanes on hand, but the rain meant that only the bravest fliers actually ventured out onto the circle. Mark Schluter of Umpqua, Ore., got in several flights on his Vector 40; Don Curry of Portland, Ore., and Chris Nicholls both flew throttled sport planes; John Thompson flew a vintage Half Fast III combat plane, and Gary Weems got in several flight on two different planes.
As usual, the Roseburg CL fliers were gracious hosts, providing a tasty hot dog and chili lunch and a fine array of door prizes for the flying raffle. Everyone in attendance went away with at least three prizes.
Next up in the series is, Salem, Ore., on March 28. See Where the Action Is for details.
Oregon Flying Fun No. 2 photo gallery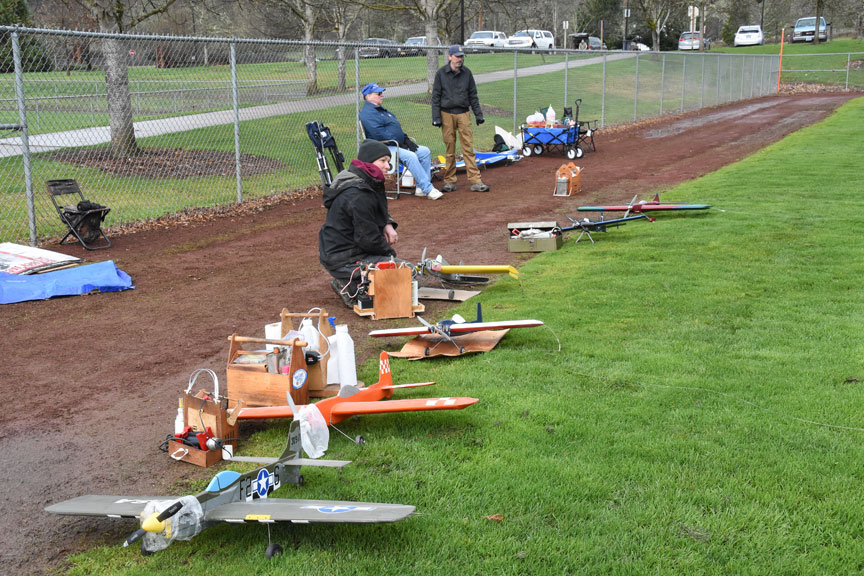 Planes and pilots await action. Chris Nichols is at the flight line while Dave Royer (seated) and Jim Cameron watch. Flying Lines photo.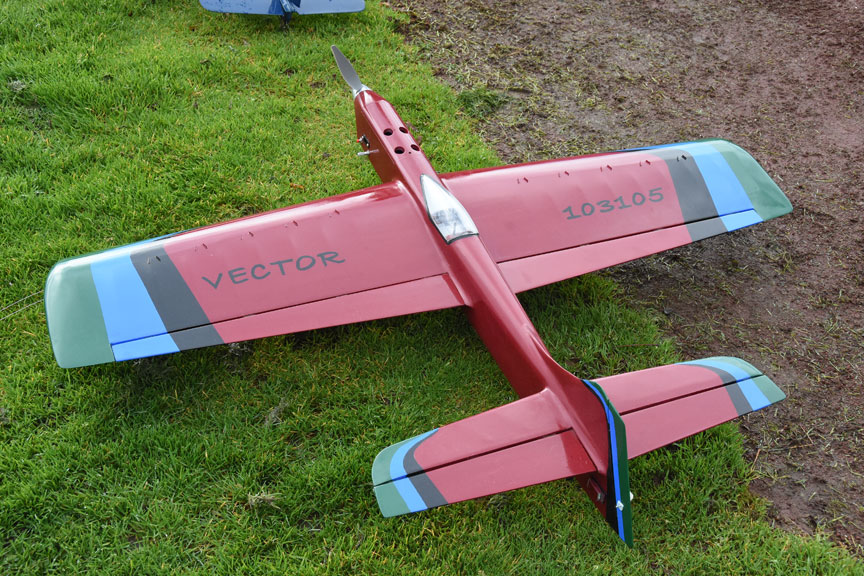 Mark Schluter's Vector 40, built from a Brodak kit and powered by the Brodak electric system. Flying Lines photo.
Planes lined up on the sidelines. Flying Lines photo.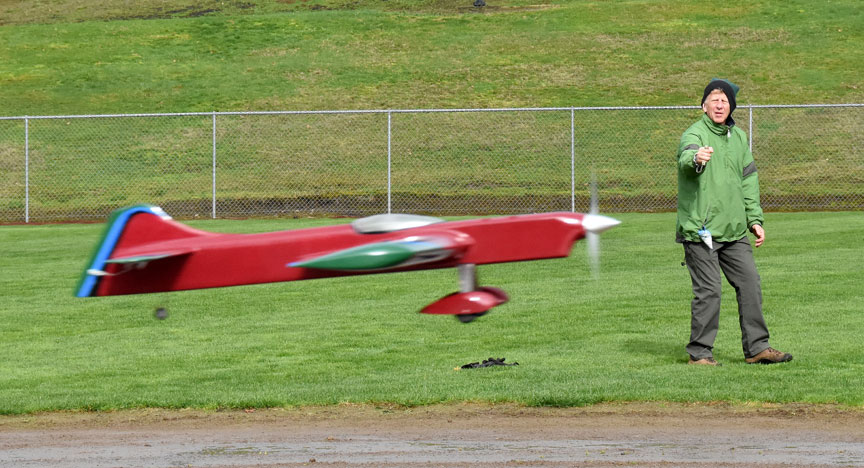 Mark Schluter flies his Vector 40. Flying Lines photo.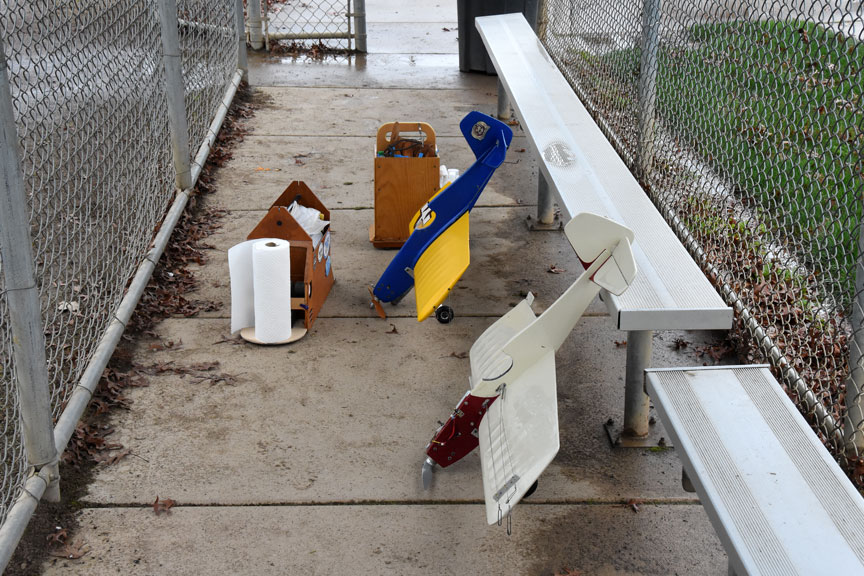 Softball dugout made a handy shelter for planes awaiting action. Flying Lines photo.
Gene Pape launches Gary Weems' Buster for the last flight of the day. Jim Corbett photo.
This page was upated Feb. 10, 2020