Bob Lewis' very nice Chief made an unscheduled inverted landing (note stopped propeller) at Oregon Flying Fun No. 2, but no damage was done. In fact, there were no crashes or mishaps all day. Flying Lines photo.
Oregon Flying Fun No. 2
A week late, but a great day of flying
Feb. 14, 2015, Roseburg, Ore.
For the second year in a row, weather forced a week's postponement of the second in the annual Oregon fun fly series. Wind and rain ruined the plan for the Feb. 7 event, but the rescheduled fun fly on Feb. 14 turned out to be a great event. Weather was mostly cloudy with the sun peeking through at times, temperature cool but gradually warming as the day went on, and almost no wind.
The postponement narrowed the field of participants a bit, but at least 11 showed up. Instead of the usual two or three circles, everything was consolidated to one circle, which made for a bit more socializing and a very busy flying schedule Flying went on from 10 a.m. until almost 3, and most of the partipants left the field reluctantly because flying conditions just kept getting better.
As usual, the Roseburg area control-line fliers and spouses Peggy Shrum and Loni Lewis put on very nice lunch and some nice prizes were offered in the flying raffle.
Among those attending were Jim Corbett, Dave Crabtree, Mike Denlis, Walter Hicks, Dave La Fever, Bob Lewis, Mike Massey, Bill Mix, Gene Pape, Dave Shrum, John Thompson,
Below is a gallery of photos that captures some of the action.
The third in the series of four Oregon fun flies is scheduled for 10 a.m.-3 p.m. at Bill Riegel Model Airpark at the Salem, Ore., Airport, on Saturday, March 7. See Where the Action Is for details.
Oregon Flying Fun 2 photos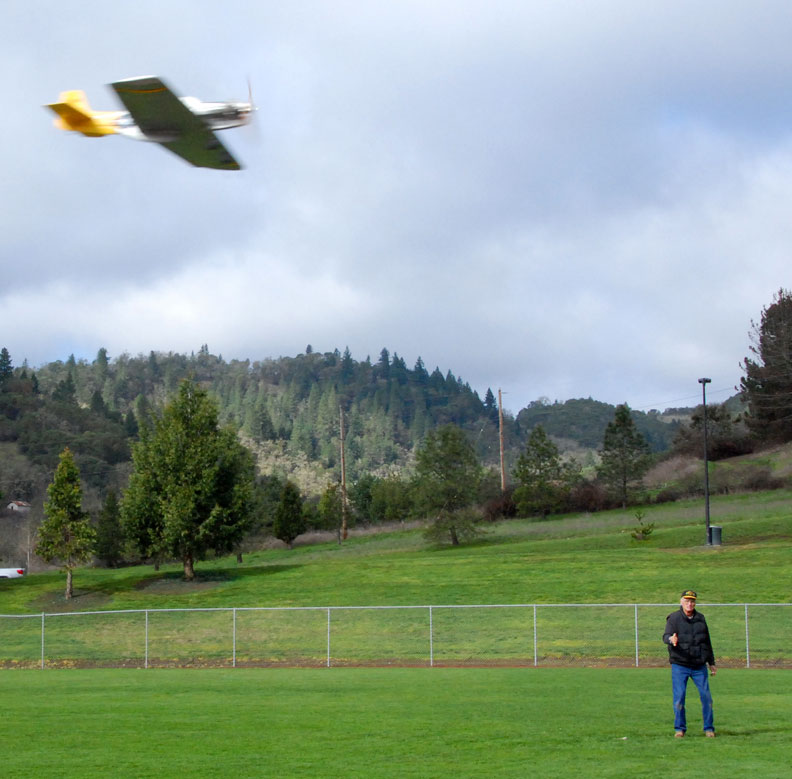 Roseburg flier and hard worker Dave Shrum puts in a flight Flying Lines photo.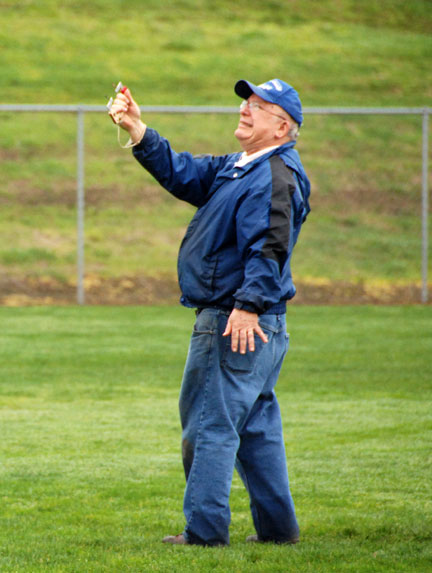 At left, Dave LaFever's scale warplane makes its takeoff roll; at right, Bob Lewis of Roseburg at the handle. Flying Lines photos.
LaFever's plane looks good in flight. Dave came to the fun fly from Corvallis, Ore. Flying Lines photo.

Mike Massey of Cottage Grove, Ore., brought two stunters, one full-body and one profile. Flying Lines photo.
John Thompson from Eugene, Ore., flew the Scrub J profile, the Evil Twin and a Wido Satan. Flying Lines photo.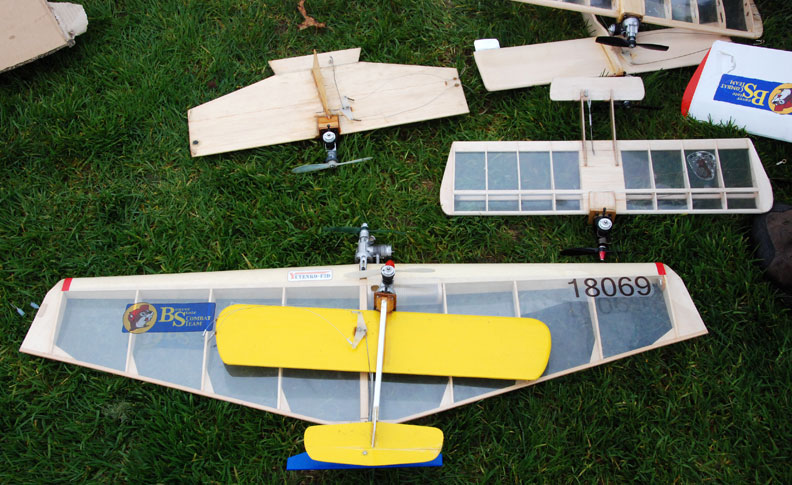 Gene Pape of Eugene brought a variety of small airplanes, and flew them all. Flying Lines photo.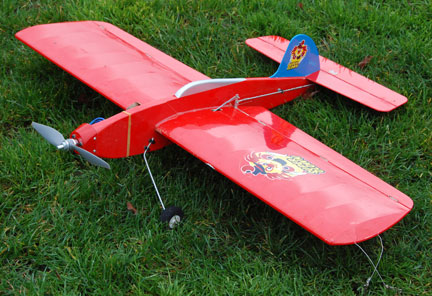 Two electric Clowns: At left, Jim Corbett of Eugene flew this Baby Clown; at right, Gene Pape brought his electric Super Clown. Flying Lines photos.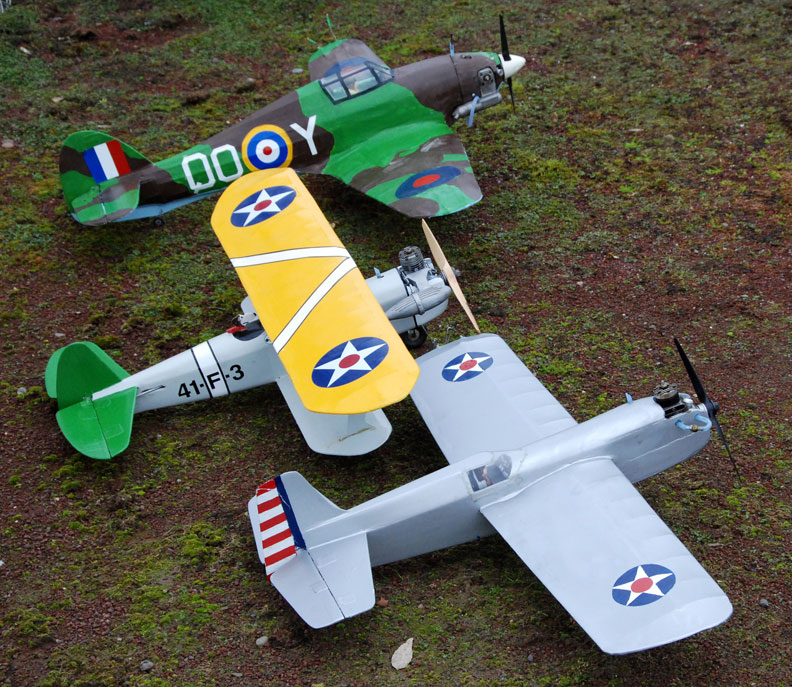 Part of Dave LaFever's fleet. Flying Lines photo.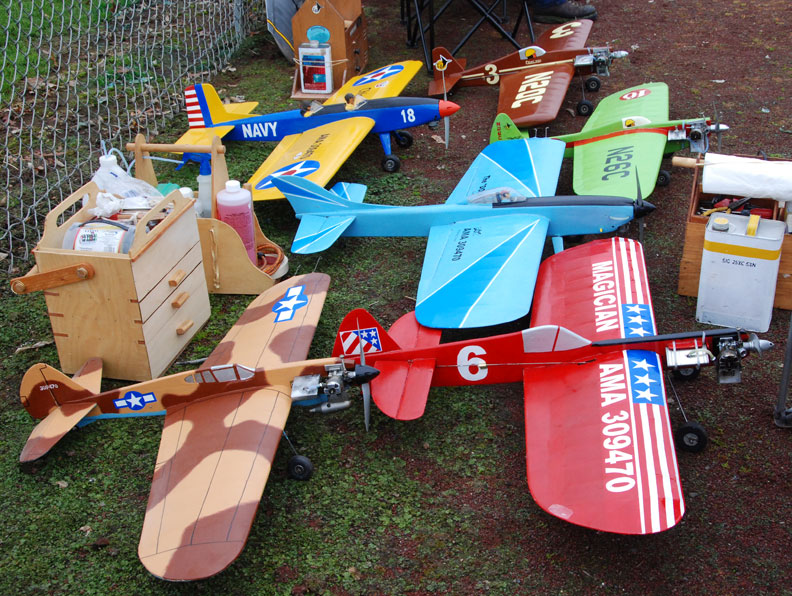 Bob Lewis had plenty of planes to choose from. Flying Lines photo.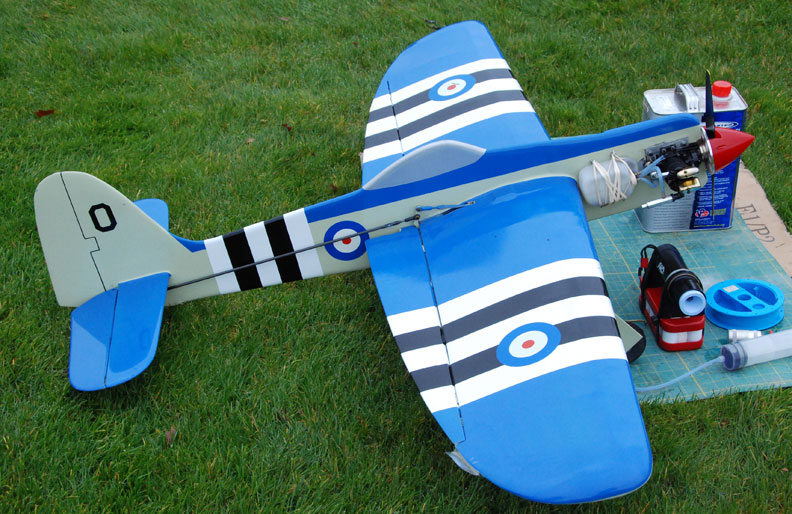 Walter Hicks of Central Point flew this impressive profile version of the Rabe Sea Fury; Walter is building a full-fuselage version and used this as practice for the finish. Flying Lines photo.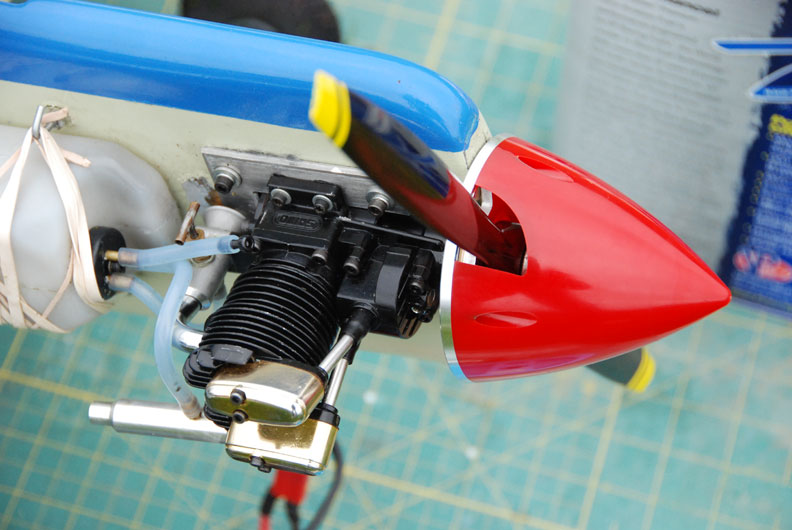 The big Saito .72 is impressive on the front end of Walter Hicks' Sea Fury. Flying Lines photo.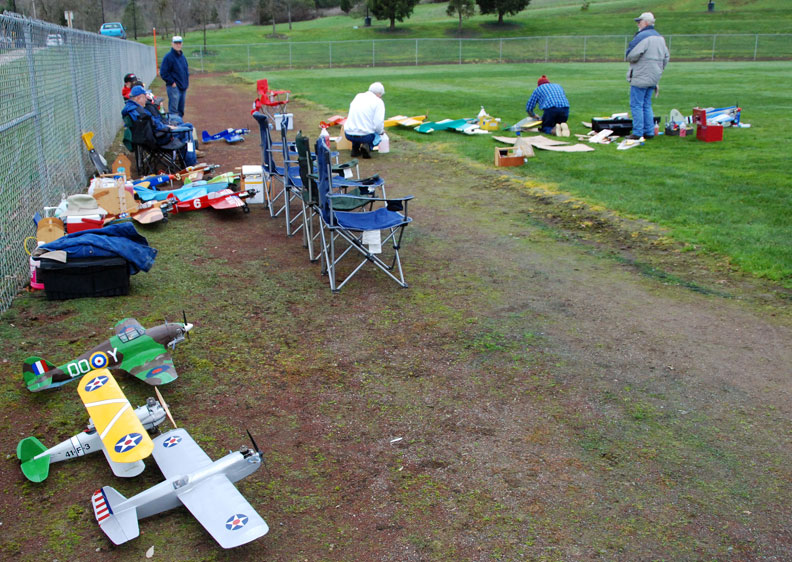 Lots of planes made lots of flights, at Oregon Flying Fun No. 2! Flying Lines photo.
---
This page was upated Feb. 15, 2015