Mike Haverly (right) and Pete Peterson at the Tacoma Narrows site. Don Schultz photo.
Skyraiders make use of new flying site
The Puget Sound area's control-line club, the Northwest Skyraiders, has been using a new flying site in Tacoma, Wash., at the Tacoma Narrows airport. They recently received news coverage (see article on the Web). Here are some photos from a recent flying session.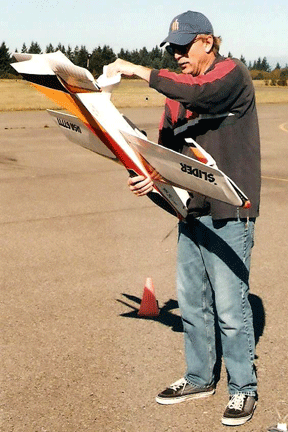 Left: The article from the Tacoma newspaper. Right: Randy Powell with his Slider. Don Schultz photo.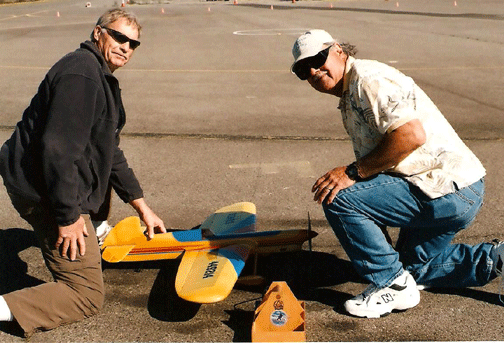 Rod Claus holds Pete Peterson's new Venus. Don Schultz photo.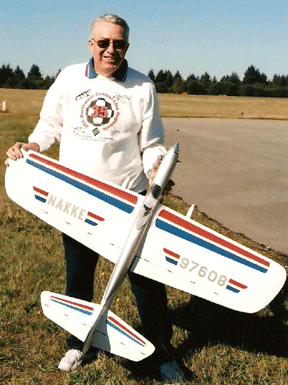 Dave Gardner with his Nakke. Don Schultz photo.
---
This page was upated Oct. 21, 2008