A fully printed " Hummel " mouse racer from Sebastien Kunzke of Germany — and it flies well!
A look at 3D printing for control-line modeling
Well, it had to happen! The 3D printer is here (and has been for some time now) and innovative modelers are finding more and more uses for it.
Some of the first first really practical tools I saw came in 2015 from Henning Forbech out of Denmark. (Google F2D.dk) Henning made tools built to assist with servicing his 2.5cc Fora combat engines:
Removing the cylinder
Cleaning the piston
Changing the ball bearings
Removing the backplate
Printing a new lighter weight nylon backplate.
Other less technical uses come in the form of wheels, precision sanding sticks, and pilot figures (of yourself), and even complete models!
3D printing ideas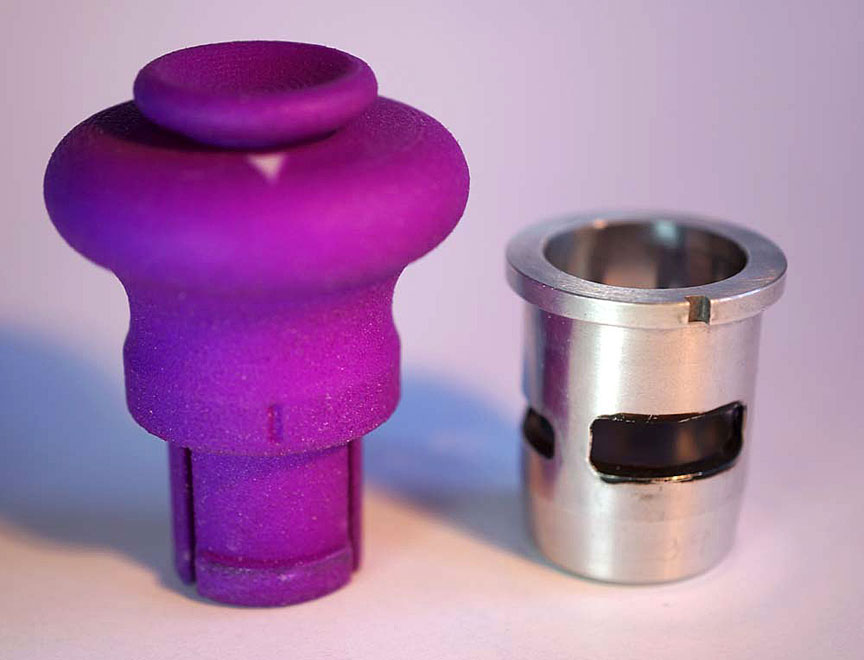 Henning Forbech tool for removing cylinders.
Cylinder pull tool in use.
Henning Forbech piston handling tool.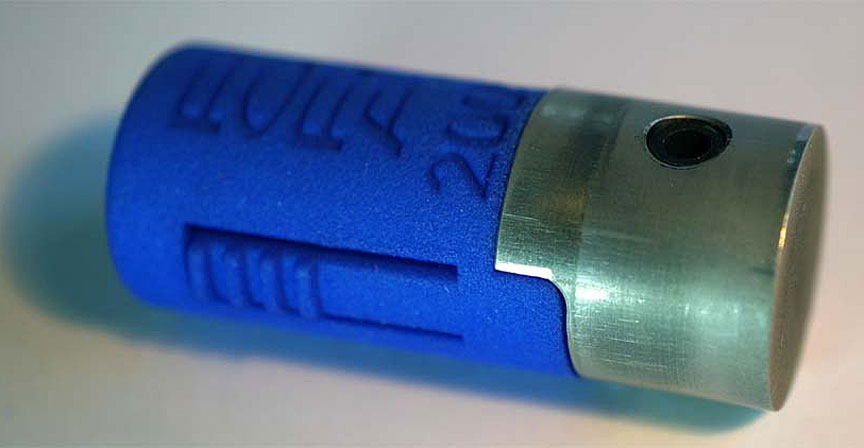 Closeup of the piston tool holding piston.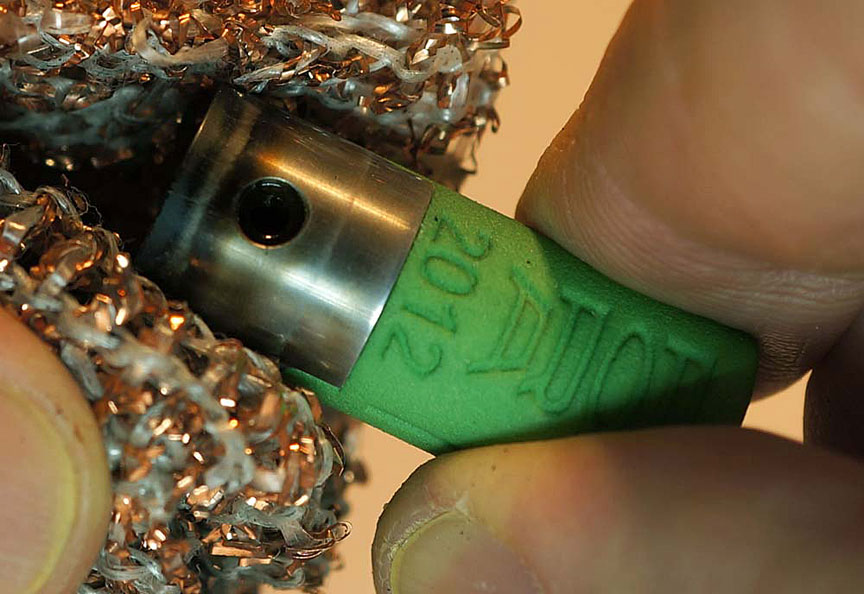 Holding the piston for cleaning.
Piston all clean.
Backplate tool.
3D-printed backplates and tool.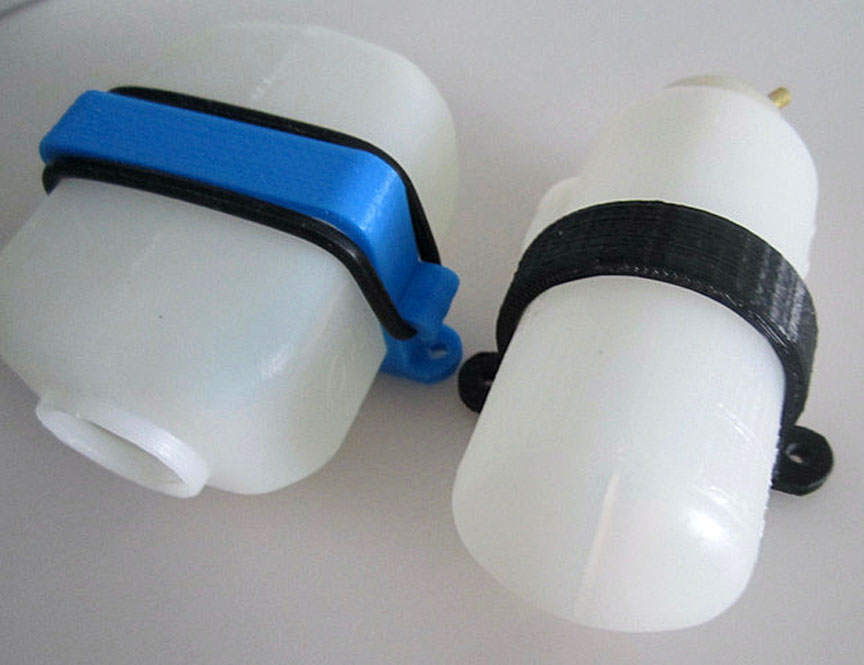 Fuel tanks.
Sanding tools, wheels.

Wheels.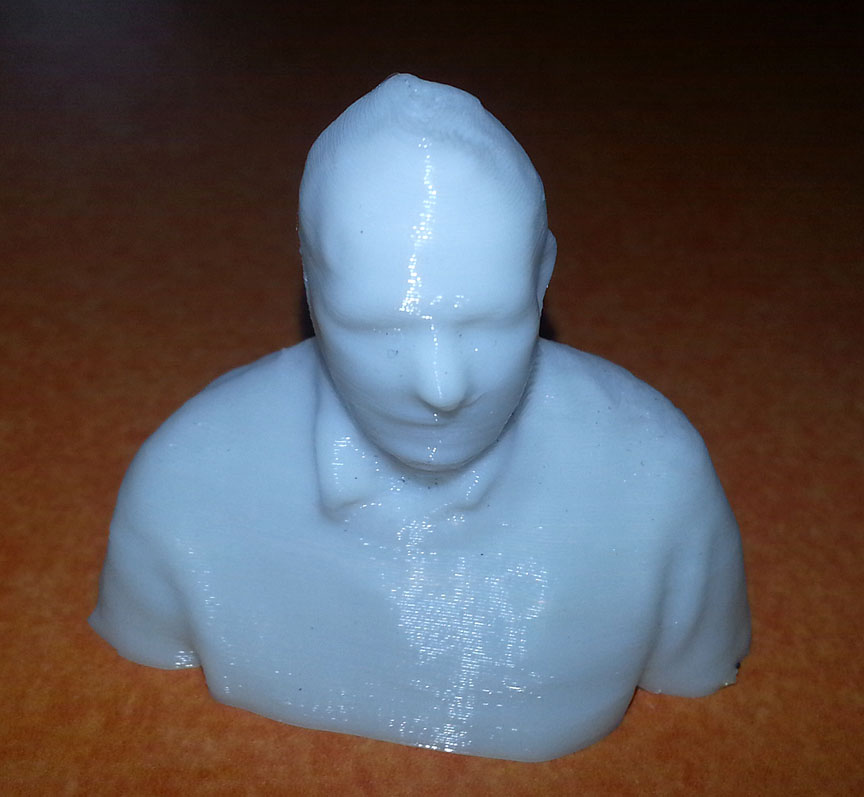 Pilot — you can print yourself!
Racing fuel shutoff shutoff (with 2.5mm attach screws) from Tony Toogood in Shropshire, England. Paul reports that the shutoff works well for diesel models but deteriorated when used with glow fuel; finding the correct 3D print material is important. Some 3D-printed tank brackets Paul received from Peter Wakefield of Ottawa stood up well to raw fuel in a three-day test.
---
This page was upated Feb. 26, 2022