A look at Wayne Spears
By Jim Cameron
Wayne Spears was born in Tioga, Texas. He passed away August 19, 2009, at the age of 77. Survivors include: his wife Louise of 56 years (right); daughter Ginger Howard and her husband Loren; daughter Janet Smith and her husband Randy; and, a granddaughter Elizabeth Smith. Also surviving is his sister Dixie Read.
There will be a celebration of his life at 2p.m. Sept. 26, 2009. It will take place at the St. John Lutheran Church, 4227 N. Lombard St., Portland.
Wayne was a retired Ironworker having worked on several of the Columbia and Snake River dams. He also worked on the Veterans Memorial Coliseum, the Multnomah Athletic Club, and the Lloyd Center. His interests included hunting, traveling, reading, and, without question, working with his hands on most any project.
Wayne was not just a modeler he was a craftsman. What's the difference? A modeler starts with a box of parts that will become an airplane. A craftsman starts with an idea. In Wayne's case he often put the idea down on paper in the form of a set of plans. He would then start to manufacture the parts that would become the finished project. Wayne even invented a machine called a Dyna-Vibe, which was a "Vibratory Finishing" device to clean machine parts.
For Wayne, there was only one way to complete a project and that was at the highest quality. I remember looking at one of Wayne's planes and admiring the aluminum landing gear clips. Now we know that one can go to the hobby shop and for a dollar we can by nylon clips. This would not do for Wayne. It might take him an hour to produce the aluminum clips, but the quality would be greatly increased. When I related this idea to Louise she agreed and added that, "No expense was too great for the best."
The evidence of Wayne's countless projects is all over his house. There was no project that was too large, like the school bus that was to be converted into a motor home. First, this required a new garage to be constructed. The bus conversion project was replaced with a manufactured motor home; but, as you might guess, modifications by Wayne were in order. Louise explained that the shelving was inadequate in the motor home, and the heat ducting needed to be completely re-designed and replaced.
Wayne had enjoyed flying model aircraft since his childhood, but over the years it had become one of his passions.
He was a strong supporter of the Portland area model airplane clubs and the Academy of Model Aeronautics. His affiliation with the AMA dated back to 1947, when he had the AMA number 14009. He attended the "Celebration of Eagles" which was the 60th anniversary of the AMA, and he was a patron of their museum.
He was a Contest Director often running the Portland contests. Most recently his modeling interests were in Scale and Navy Carrier. Wayne was the Carrier Event Director at the Northwest Regionals several times and knew the rules inside and out. Wayne was also a promoter of Model Aviation having taken part in many Show Team events.
Wayne had a tremendous number of friends. I know that he will be greatly missed.
Below are some of his planes. Jim Cameron photos.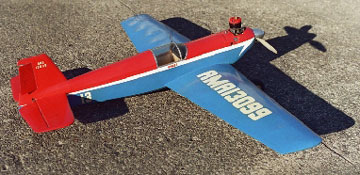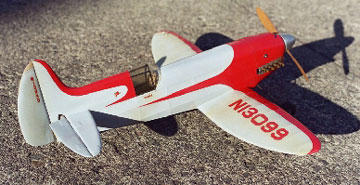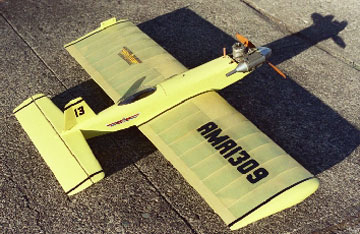 ---
This page was upated Sept. 17, 2009