Richard Entwhistle remembered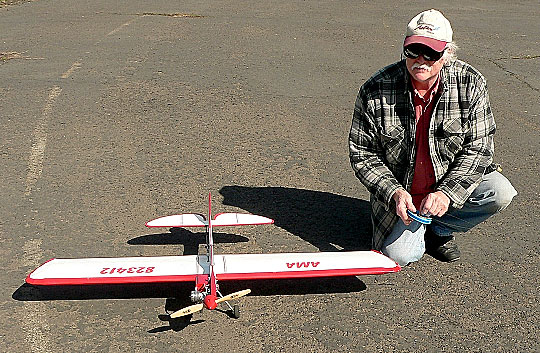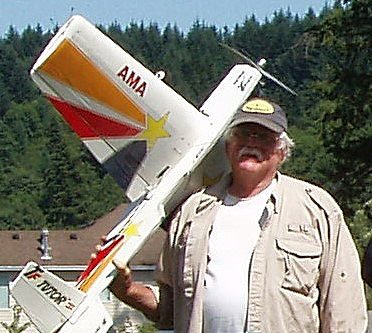 Longtime Northwest Fireballs member Richard Entwhistle died in 2021. Photos show Richard with a couple of his airplanes. Gary Harris photos.
Richard Allen Entwhistle, born in 1940 in Covington, Ky, died at home in Scappoose, Ore., on June 3, 2021. Preceding him in death were his parents, sister, and beloved son, Colin. Continuing on without him, in addition to many close friends, are his wife and best friend of 48 years, Barbara White; his first wife and close friend, Joyce Hughes; their daughter, Erin Entwhistle McKenzie; and her daughters, Mia and Kira.
Richard's youth included time spent in various stateside locaztions as well as Panama and Japan, that last where his Army father was among the earliest stationed immediately after World War II. His childhood included the usual model trains (O-gauge, of course), control-line model airplanes, tube hi-fi, and cars. A natural athlete, he rowed crew and played American Legion baseball.
He majored in physics at Ohio State University, the same as his father had. He and Joyce met and married there. They moved to Fairbanks, driving up the Alaska Highway in a Triumph TR3 and pulling a small trailer. He continued his education at the University of Alaska (this time as a psychology major), worked for the post office, as a Laborer (including on the Trans-Alaska Pipeline) and as a mechanic. He and Joyce welcomed two children before they eventually divorced.
After a short trip to South America with his cousin during the winter of 1973, Richard met his cousin's new next-door neighbor, Barbara. He and Barbara were together from that time on.
In 1975, Richard opened his own automotive shop, Sunshine RAE Motors; it was eventually one of the largest in Fairbanks. His physics training and mechanical background made him successful with cars; psychology training and natural empathy allowed a close connection with customers.
While living in an apartment over the shop, Richard returned to some of his childhood passions, starting with music and fast cars. He drag-raced several times a summer on Ft. Wainright as well as occasionally at the IHRA track in Palmer, and served several years as president of The Fairbanks Racing Lions. When the local drug store closed their annual Christmas-only toy store, he opened a toy train store. He discovered fly fishing and spent the majority of his summer days fishing for at least an hour or two.
Selling the business in 2000, Richard and Barbara moved to Scappoose to be nearer her (retired Air Force) father and mother, on a road with family history back into the 1800s and in a house built by her grandparents in 1922. The small farmhouse has a dirt-floor basement, which turned out to be just fine for acoustics. He loved music and continued collecting speakers and hi-fi equipment, records and CDs. His basement listening room was a favorite destination. He assembled a tiny machine shop (for working on tiny things). He said the only thing he hadn't gotten back to was Lincoln Logs.
In Portland, he returned to control-line flying, finding a close group of friends who he continued to meet several days a week. As a member of The Northwest Fireballs, he helped the club host events and served as president for a few years. Richard's Portland friends gathered to toast his life in July of 2021.
All lives are special, each in their own way. Richard was a collector, enjoying things even as he went on to other passions. As with many of us, he was drawn to what he did very well, especially mechanical things, like the engines in automobiles and model airplanes. He'd worked on Subarus in Fairbanks and proudly drove, for the rest of his life, a WRX he purchased new in 2002.
As was a pattern for many military children, he made friends quickly and deeply. He always remembered and cherished these people, even when he didn't keep in touch regularly. His first wife, Joyce, also remarried; all four, Richard and Barbara, Joyce and Julian, remained close friends. He has been and will continue to be missed.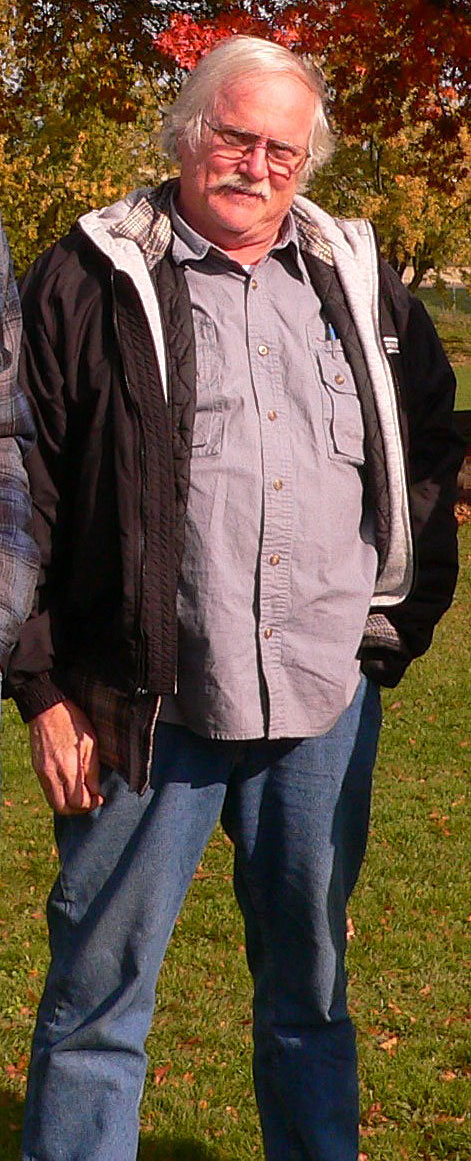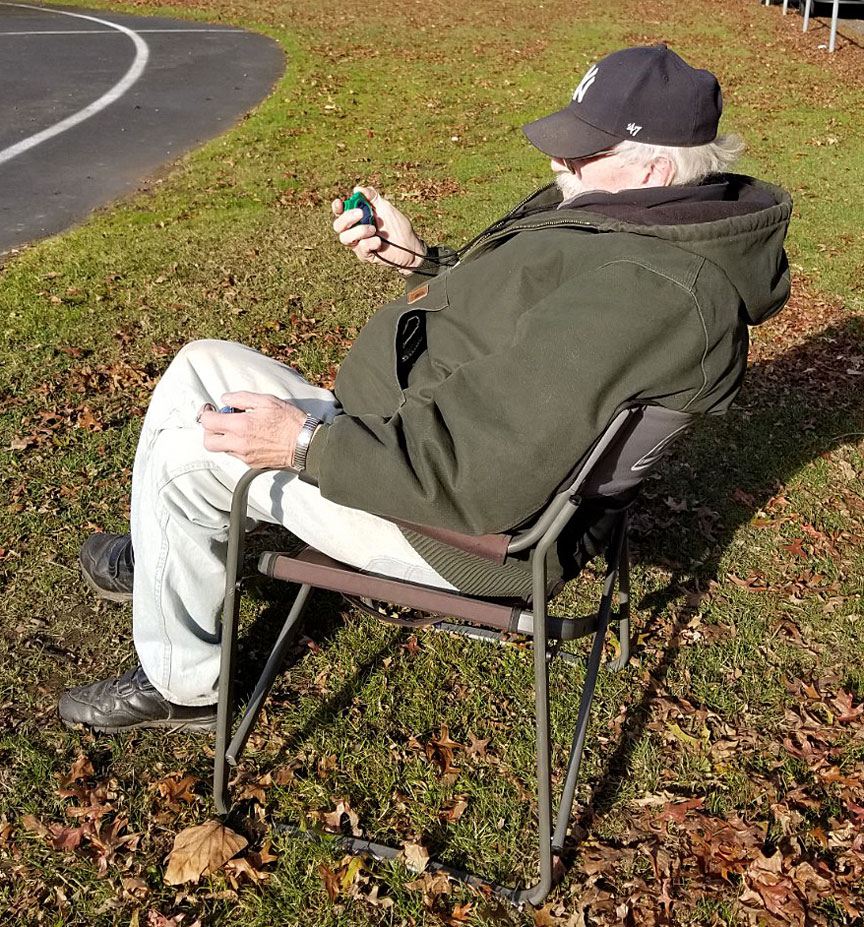 At left Richard at Jim Walker Memorial Field in East Delta Park, Portland, where he did most of his flying. At right Richard timing a race at Jim Walker field. Gary Harris photos.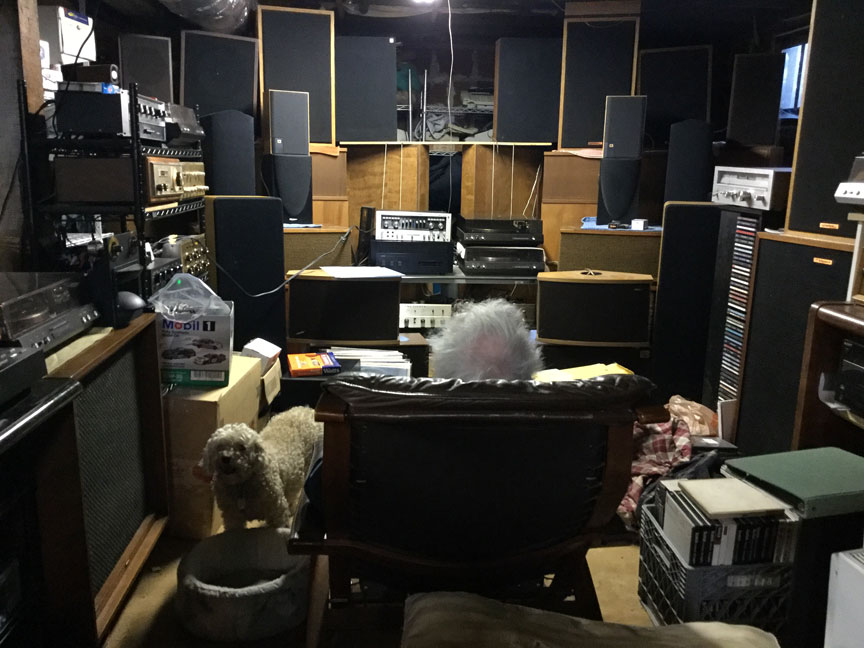 Another of Richard's passions was high-fi audio. Below, Richard is seen in his basement sound studio, surrounded by his collection of stereo gear and some of his extensive music collection. Barbara White photo.
---
This page was upated Feb. 4, 2022