By Barbara White and Bill Lee
The Northwest Fireballs had their annual banquet again this year at Elmer's Restaurant at Delta Park near Walker Field this last Saturday, Jan. 18. There were 21 members and guests enjoying a good dinner, and discussing the finer points of flying.
Our new President, Doug Powers, and new Member-at-large Jim Cameron, officiated the door prize drawing, and the new officers for 2020 were installed.
This cool spark ignition engine was just one of the door prizes given away from the table behind. All photos by Bill Lee.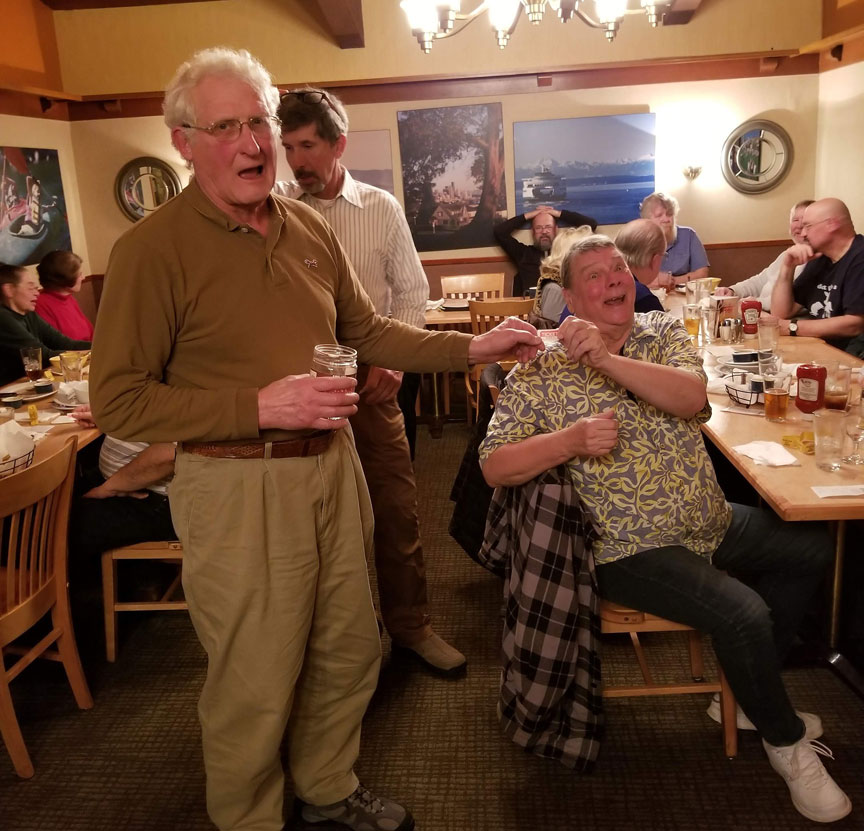 Doug Powers receives the first winning door prize ticket from Dave Royer, with many winners to follow during the evening.
Jim Cameron draws a ticket, with Doug Powers holding the box.
Some of the 21 fliers and family members attending the event.
This page was upated Jan. 20, 2020