A typical day at East Delta Park
The Northwest Fireballs and other Portland area fliers fly several times a week at the Jim Walker memorial field in East Delta Park. Geoff captured a few photos of the Sept. 14, 2009, session.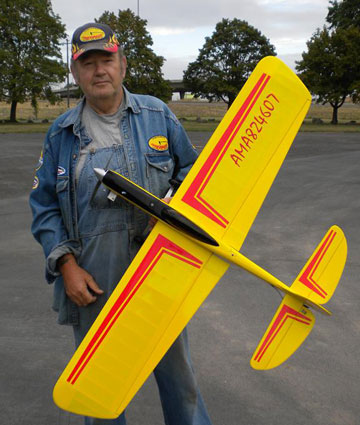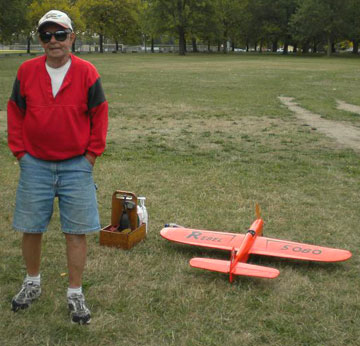 Left: Geoff shows off his nice-looking Oriental. Right: Leo Mehl with his Rebel, original design he flies in Classic Stunt.
Left: Scott Riese and Electra he flies in Profile Stunt. Right: Jerry Olson prepares for flight. Is that a Super Clown?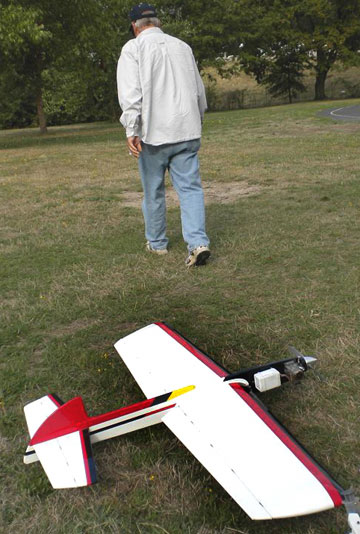 Left: Art Zehner holds as Jerry Olson starts the engine. Right: Art Zehner's Cardinal waiting for a flight.
Doug Powers in the pits with his Akromaster, Fox .19 power.
---
This page was upated Sept. 22, 2009