CL pioneer Jim Walker inducted into Oregon Aviation Hall of Honor

Dave Shrum reports that the ceremony inducting the late Jim Walker into the Oregon Aviation Hall of Fame on Oct. 21, 2007 was an inspiring and impressive event. Jim Walker, as most CL fliers know, was the driving force behind the surge in popularity of control-line model airplanes, beginning in the 1940s. His many innovations and products helped make the hobby we enjoy today.
Walker was one of five inducted into the Oregon Aviation Hall of Honor at the Evergreen Aviation & Space Museum in the fifth annual event. Walker historian Frank Macy was a key part of the ceremony, and several members of Walker's family attended.
Clockwise from upper left: Frank Macy with photo of Jim Walker, Frank surrounded by Walker daughters Joan, Marilyn and Val, text of the plaque. Dave Shrum photos.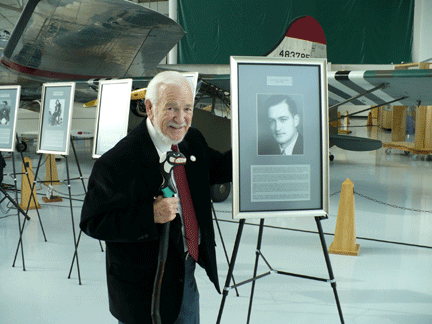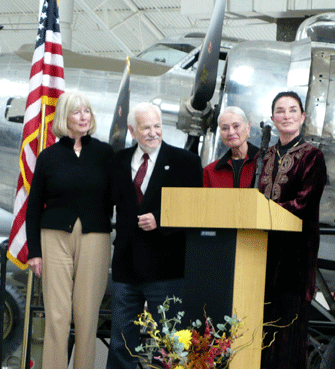 This page was upated Oct. 31, 2007